Here at Killing Kittens, we are always overjoyed and excited when we find a product that we feel is KK purrfect. Dirty French Girl jewellery does exactly that. So we decided to find out more about the company and Chloe Mellen the Kitten behind it.
Chloe has very kindly provided a discount code for KK members. Use code DFG10 and receive 10% discount on all orders over £50!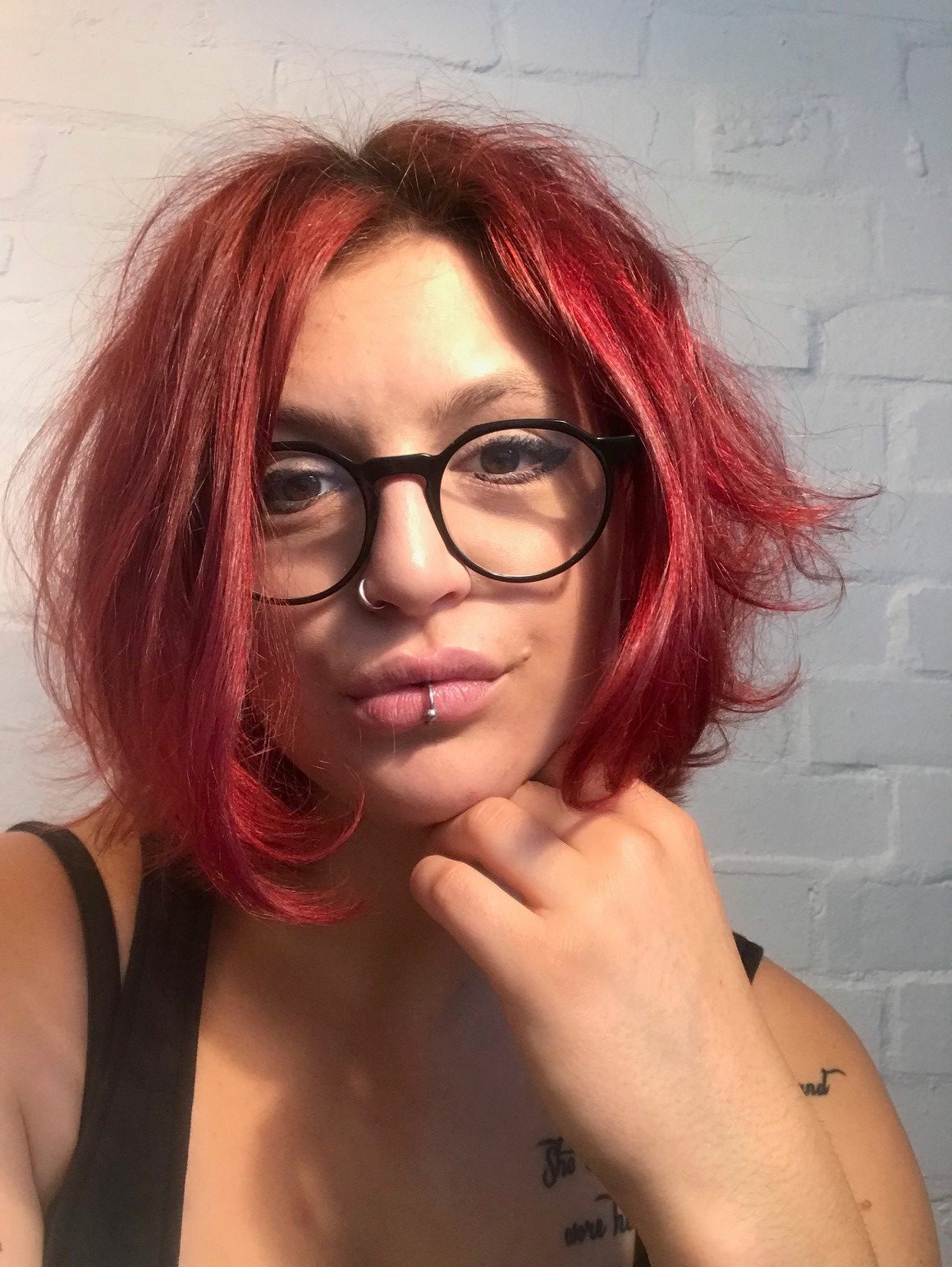 Hi Chloe, could you give us an insight into Dirty French Girl, How would you define your company, and how did you come up with the name? 
DFG is a high end erotic inspired jewellery lifestyle brand. That is a bit of a mouthful, but it is the best definition I have come up with so far. I would like  Dirty French Girl to stand for diversity and acceptance and encourage individualism.
The way I came about the name Dirty French Girl always makes me giggle. I train Brazilian Jujitsu, which is a close contact wrestling sport. It can sometimes look a little…sexual, shall we say. But when you train with predominantly big burly men, I was either the only one who saw the positions we were getting into as slightly compromising or the only one who admitted to it. And I would try not to giggle and fail, and my instructor would ask, loudly, in front of everyone so they could all hear " What are you laughing about, you Dirty French Girl? I know! haha". I liked the sound of it and decided to use it. So I Guess I am the original Dirty French Girl.
First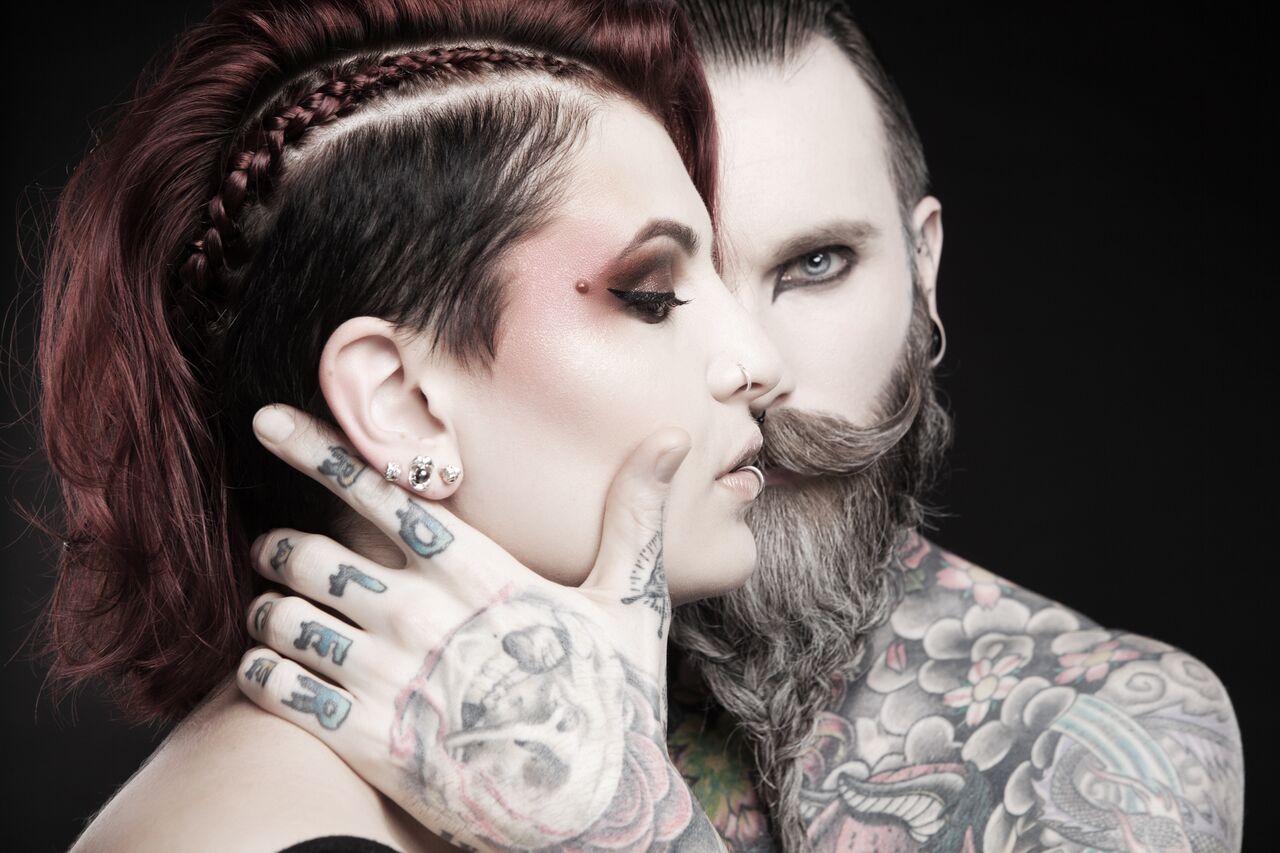 What led you to create jewellery? Where do your inspirations for your Dirty French Girl designs come from? How do you choose your materials?
I always knew I wanted to design and create. For a long time I thought it would be fashion and garments, but when it came to my foundation year, and I did my fashion rotation, the outcome was a little disastrous. I spent so long decorating the collar of this top, that I forgot to actually make the top. I had a beautiful collar on what looked like a bin bag. I had an orientation talk with my tutors, and jewellery just made so much more sense.
Inspirations from my designs come from the fetish (BDSM, to some extent LGBT etc..) communities. I love how cheeky and imbued with eroticism they are. I aim to create jewellery that is idiosyncratically sexual. Sexuality, and dealing with sexual desires, can be a difficult thing to process. Especially when you live in a world where society judges anything that does not conform to what it considers to be normal. We can step out the box, but we will probably be uncomfortably watched, judged, and may be ostracised. But the fetish scene does not judge, and this is what has always attracted me to it, on a personal and professional level. So I decided to combine two things I loved: Jewellery and Sexy stuff!
I choose materials that I enjoy wearing. If I like them, my hope is that other people will too! Pearls come in so many beautiful colours, and they look so fantastic paired with gold or silver, that they are my favourite combination.
Pearls also hold sexual and romantic connotations whilst exuding mystique, beauty, and glamour. Historically, they have been a symbol of female purity, a gift from a father to a daughter as she turns into a woman, the necklace being a symbol that she is now "suitable" and may find a husband. I can't help myself, I like distorting such antiquated symbols.
Maybe my pearl necklace could symbolise something else: a woman being ready to take control.
Around seven-thousand years ago, the first sign of copper jewellery was seen. As they say "if it ain't broke, don't fix it": so metal was an obvious choice. A precious metal is used to make jewellery because of the attractiveness of its luster and because of its rarity. It also doesn't tarnish. The individuals I see wearing my jewellery shine because of their uniqueness, and nothing can tarnish their individualism: the symbolism was perfect.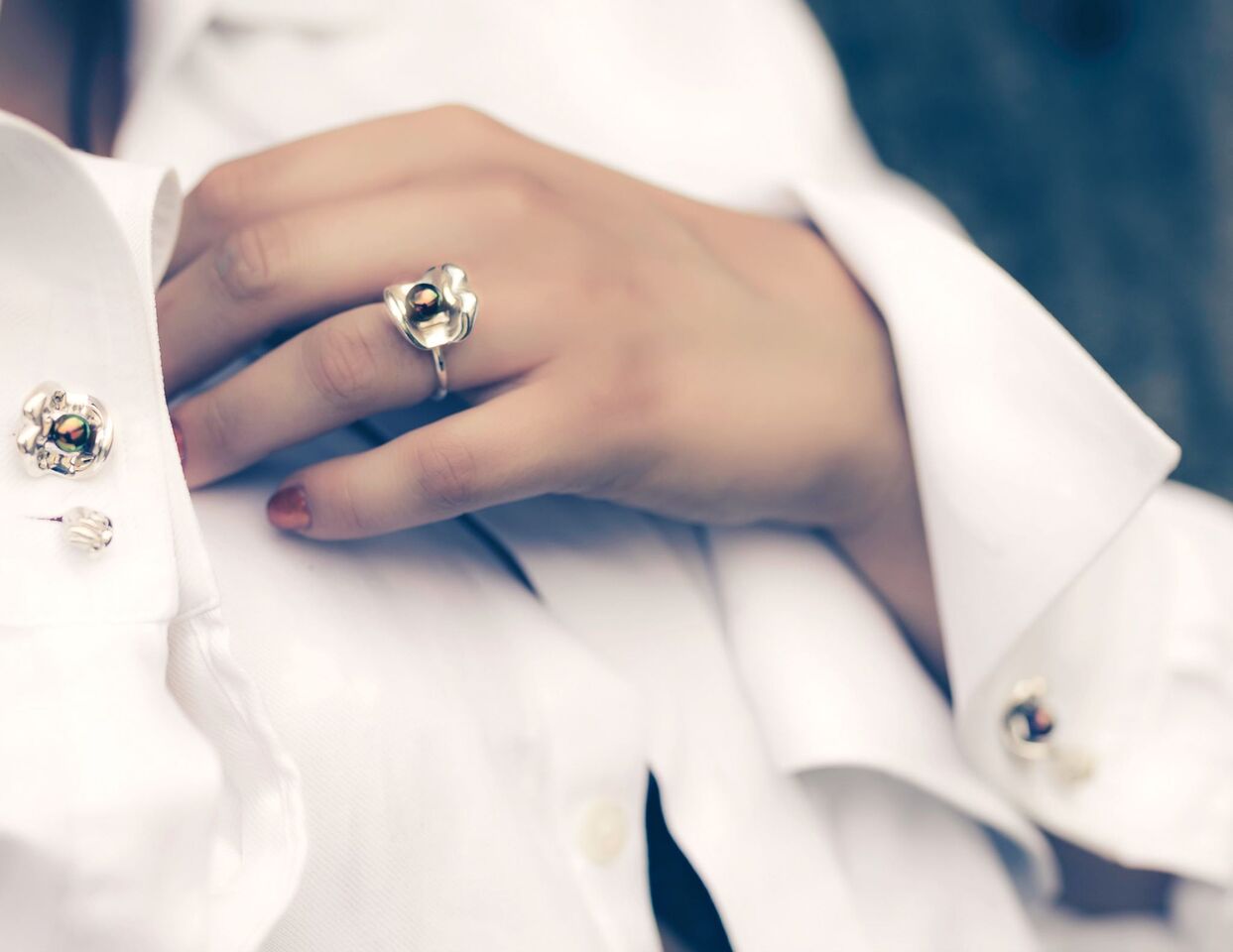 Does being a woman in the jewellery sector present any challenges especially with your designs being slightly more taboo, do you feel you have the same opportunities as your male counterparts? Are you taken seriously?
Like many creative industries, the majority of the workforce in the jewellery sector are women, but those at the top are predominantly men. The only way to change this is to work hard and get to the top, however I don't think I will be in exactly the same circles as my more traditional jewellery designer maker counterparts, wether they be male or female.
I work closely with a company called Just Castings based in Hatton Garden London, and so far they have loved working on my kinky designs with me and we have had some great laughs!
I have not yet felt that I have missed out on any opportunities because I am a woman, however, I am quite outspoken and not afraid of a challenge, so anyone who meets me will quite quickly know not to bring up reasoning based on sexist gender rationale. However, basing a business around sex, I have felt that many think I am joking, or that it is not a serious business idea when I first talk about Dirty French Girl. Which really boggles my mind, when you think that practically half of the UK population own sex toys, and some estimates place the global market for adult pleasure products at approximately $15 billion a year. Clearly sex sells!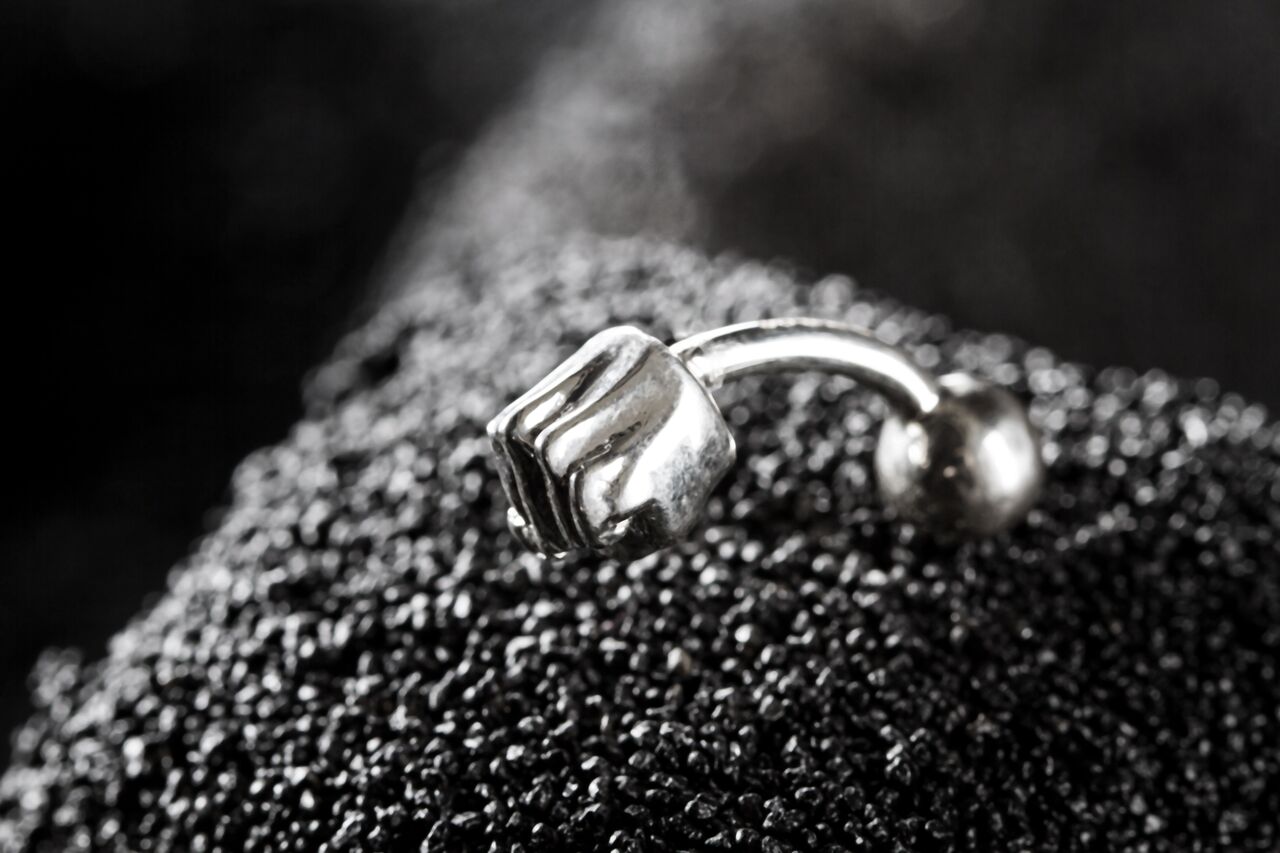 Your website has an edgy/fetish element, why fetish jewellery? And what/who are your inspirations?
Before Dirty French Girl, there was CJM. I created CJM straight out of Central Saint Martins, fresh off graduating my bachelors degree in Jewellery design. My designs have always been big and bold and CJM already had a few fetishistic undertones. However, I was still finding myself as a designer and for a long time I was very preoccupied with my jewellery having a deeper meaning, symbolising something. The more I wanted my jewellery to "mean" something, the less able I was to design.  When I finally decided to stop thinking that way, and simply design objects I thought were cool, I could create again. At this point, I organically fell into the fetish scene. At first the idea was precious metal body piercings, and some of my own designs, but gradually the body piercings concept fell into the background as I found my identity as a designer and fully embraced it. I have found that DFG is like marmite, you either love the idea of erotic, tongue in cheek jewellery, or you hate it.
On a business level, my mother is my inspiration. Today she is an amazing hairdresser, she travels the world to do shows, judges TV hair competitions, collaborates with famous designers and photographers, but she started with nothing! She didn't even want to be a hairdresser, to begin with, but her unforgiving work ethic and crazy drive propelled her to the top! If I could have the erotic jewellery business version of her career I would be ecstatic!
For the look of my jewelry, I have to admit I spend a lot of time looking up sex toys and thinking to myself "how could I turn this into a cheeky bit of jewellery? naughty but not crass" and it usually goes from there.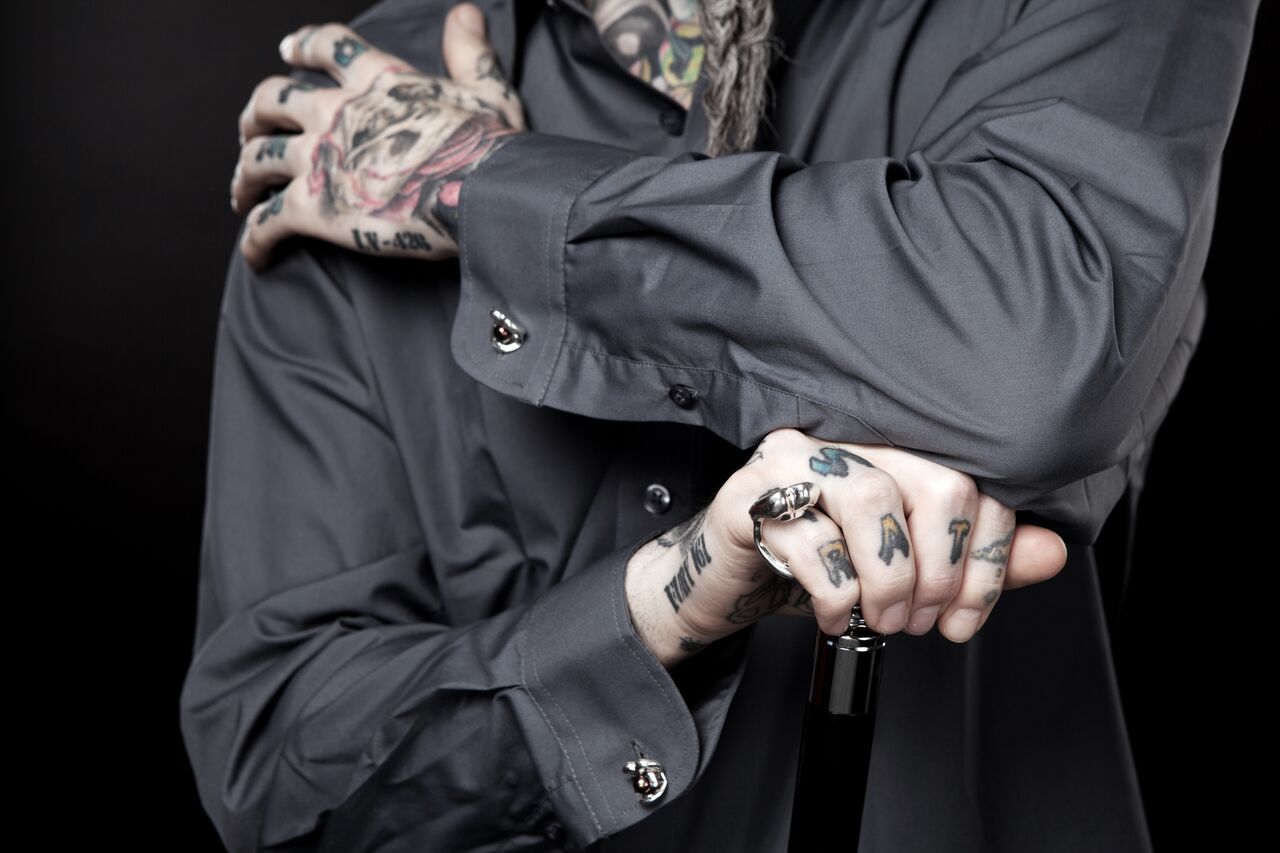 Your jewellery is quoted as "blurring the lines between taboo and social acceptance "( just as KK is doing). Do you feel the world is ready to start breaking down these barriers and wear symbols proudly as in your pieces?
Taboo, eroticism, and fetish are such grey areas. We are always so intrigued by the "darker" side of sex, we can't help it. The popularity of Fitfy Shades Of Grey proved this to us. And yet, in public, people are ashamed to express a real interest, let alone admit they practice any form of BDSM. For some reason the idea that people into BDSM are somehow depraved, damaged or dangerous still persists, even though studies show that individuals who engage in BDSM score significantly lower on a scale of psychological distress than others.
But I am hoping that by developing jewellery that is erotically inspired, make it kinky enough so that some will recognise it for the little symbol of societal rebellion that it is can, and others just think it's beautiful jewellery. Like with anything, time is key. As society goes forward and evolves, especially in today's political and societal climate of acceptance, I think people will be increasingly comfortable and eager to wear their kink on their sleeve and show it off.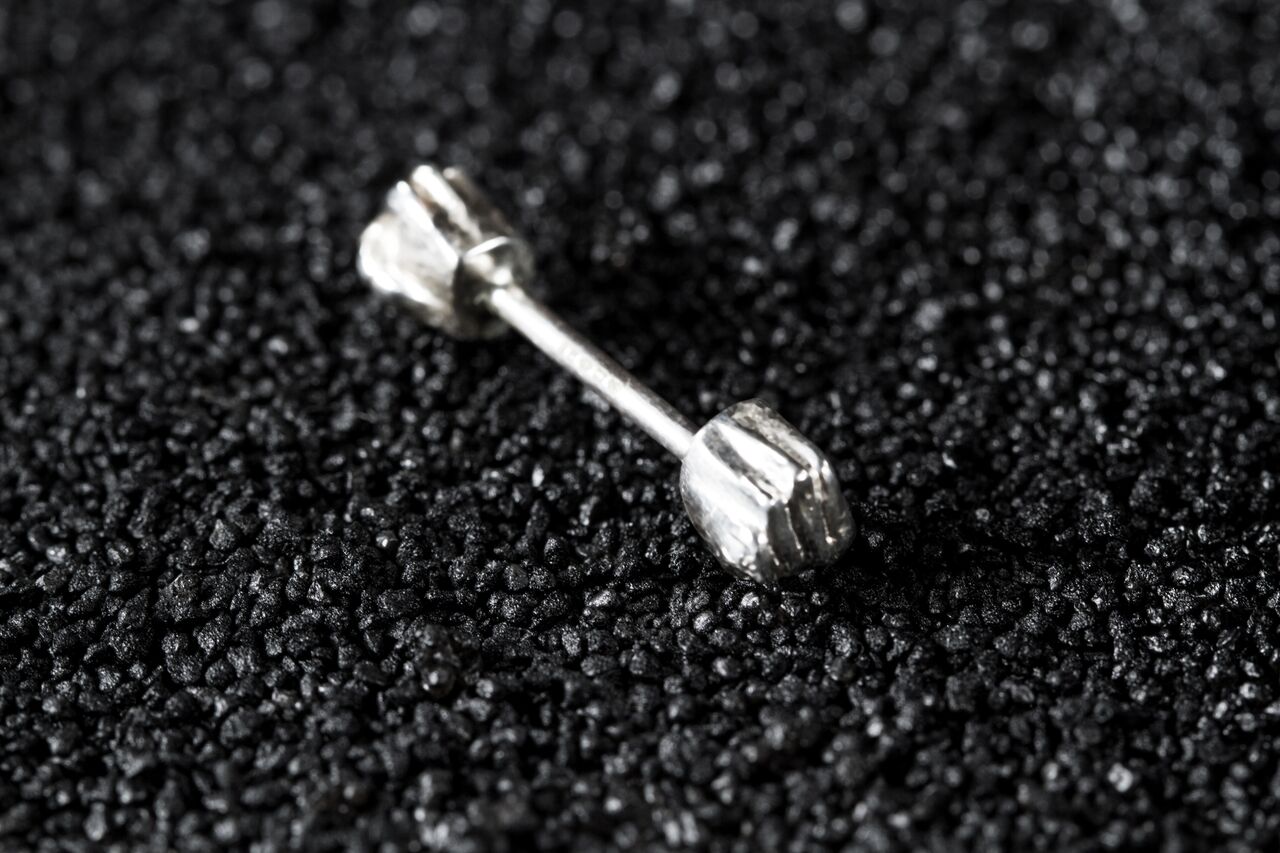 What is the strangest/your most favourite piece you have ever created?
Difficult to choose. I think I have two!
One of the oddest pieces I ever made, but that I had an absolute blast creating, was this large leather headpiece/mask/helmet thing I did at university. On my jewellery design course at Central Saint Martins, we had a leather project, and I decided to really let my inner weird out. I had a lot of fun creating the blocks to try and stretch the leather, I dyed the leather ( and my hands ), cut it all by hand, and then modeled it too. The whole project was so much fun and I really like how weird the piece was.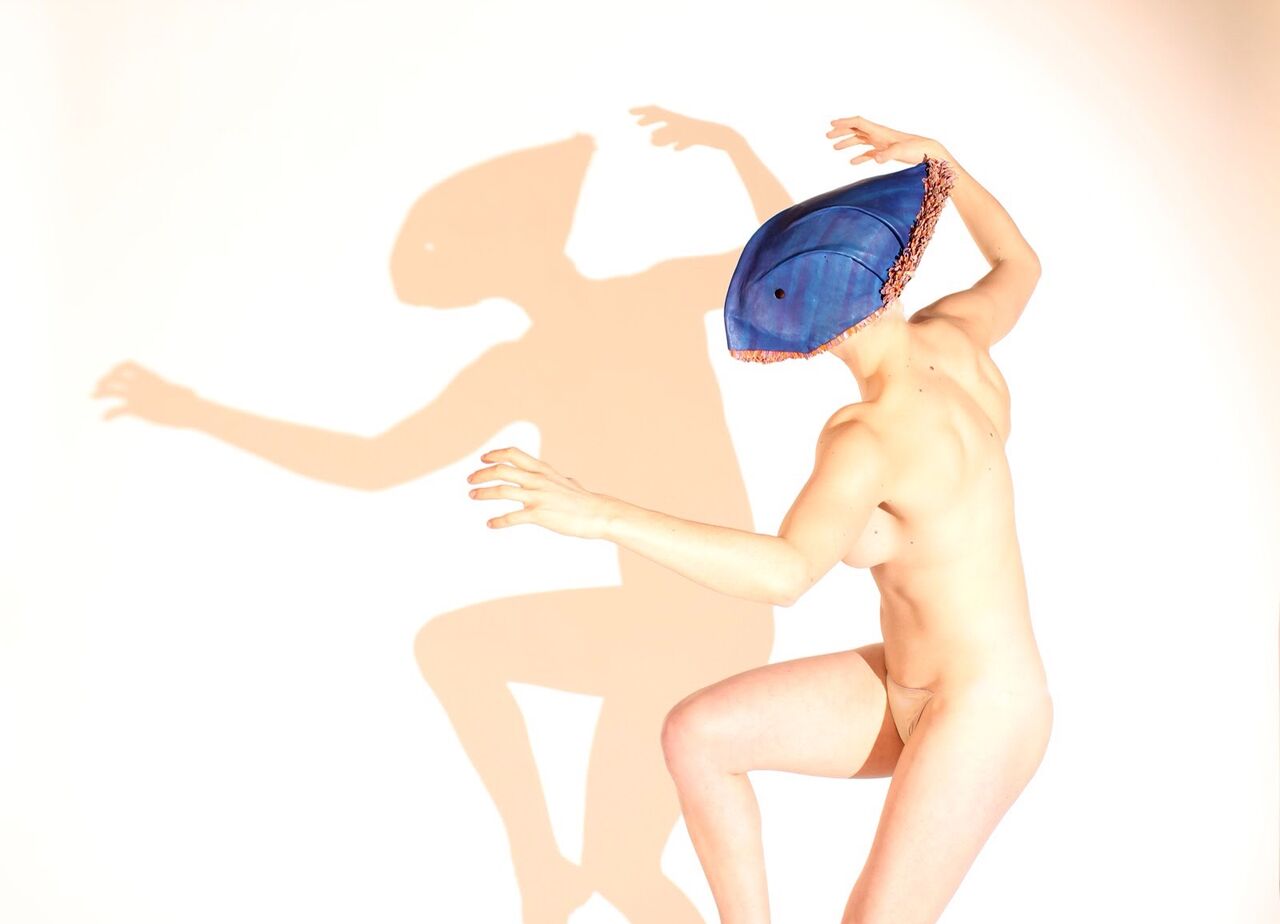 A few years ago a friend of mine, Charli Cohen, who has an amazing sports fashion brand, asked me to make some superhero-inspired masks for her LFW catwalk. I am a self-professed nerd, I love going to comic on and cosplaying, so this was a literal dream come true! I still have the promotional postcard she had made for the show and some of the masks somewhere.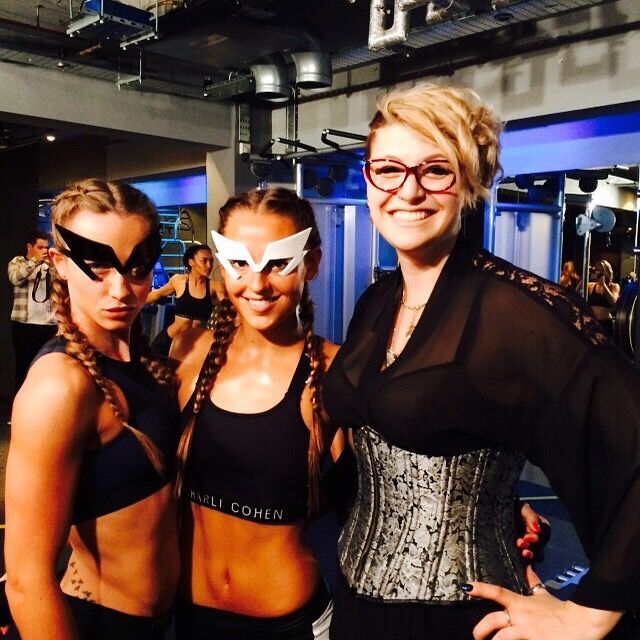 When you are creating a bespoke piece, what is your process and how much influence does the client have over design and materials?
I try to give the client as  I have influence as is possible. It is their piece and I want them to be fully in love with it! I like imagining that they might pass the item of jewellery down in their family, , that it could become a family heirloom.
I like to have an initial first meeting, usually over coffee ( my one true love ), make sure we get along, have them explain their idea, show me visuals if they have any or find some together, discuss budget etc… Then I go home, I do some initial sketches, develop maybe 3 or 4 rough ideas, which I will send over to ensure I am on the right track. If I am, I develop the clients favourite 2 or 3 designs into finished beautiful sketches, have another meeting to decide which one they want, and start making.
Having these steps allow both the client and myself to create something we both love.
If you could create one piece of jewellery for one person, dead or alive, who and what would it be?
Dita Von Teese!!!!!! She is the perfect balance between class and sexy and I have found her utterly fantastic since I was about 12!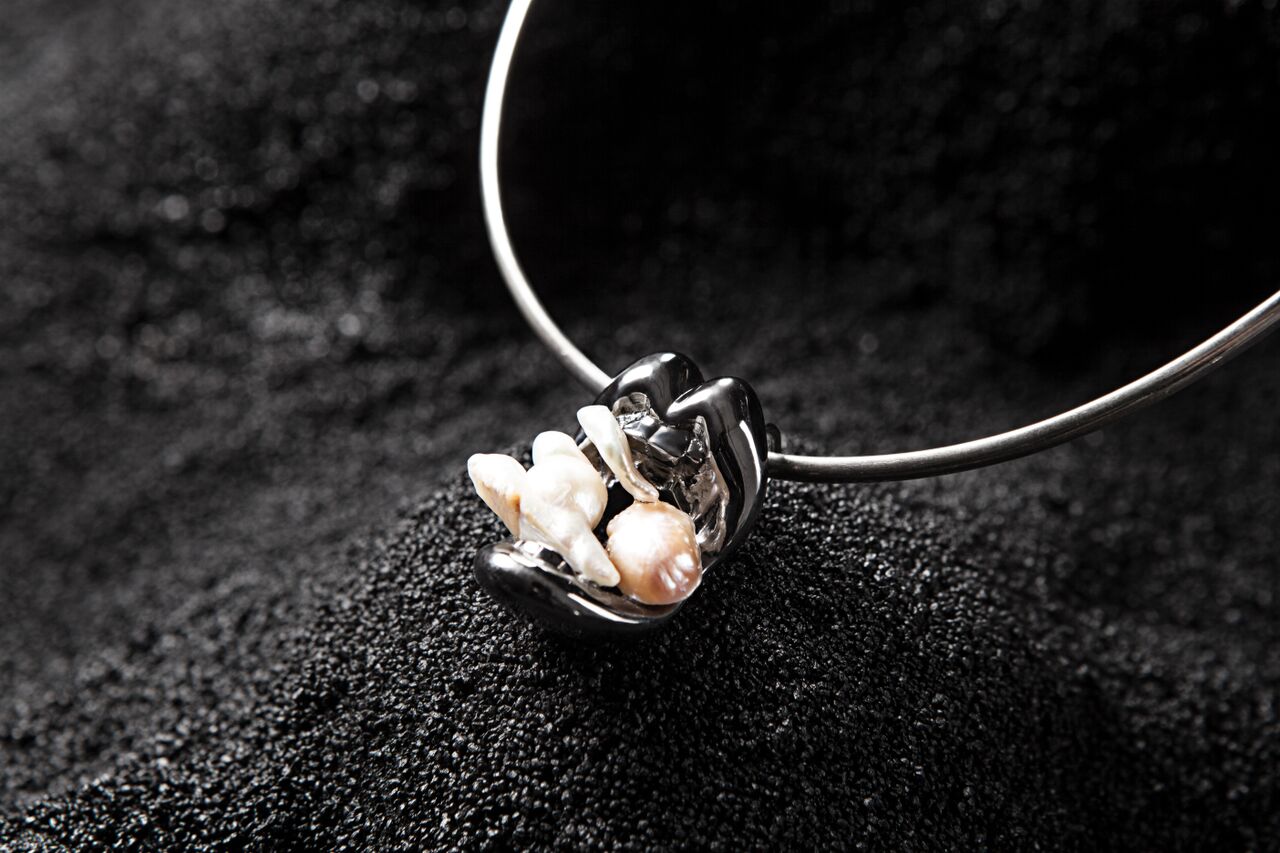 What advice would you give to other women wanting to start a business with a fetish edge?
Be confident !  When I first came up with /fell into the idea of DFG, I would become a bit awkward and embarrassed talking about it, which made me seem unprofessional, and devalued it as a business.  Just because we are dealing with fetish and taboo subjects, does not make it any less valid as a business. If anything, it is more so, because everyone knows sex sells!
Accept that not everyone is going to like it! Fetish is not for everyone, and some are more prudish that others, so some sort of backlash is to be expected. But accept it and brush it off! Can't let others shade cloud your shine ! Most of my close friends love DFG, but one in particular hates it, and will regularly remind me of this fact. I have simply told her to unfollow the Instagram and Facebook, I am not forcing her to look at my work (a funny fact I designed and made her wedding rings though ).
Have fun but try not to mix business and pleasure… too much! We will spend most of our life working, so don't forget to love what you do and do what you love, but working within the fetish industry I have had to catch myself a few times to make sure I stay professional. But sometimes I also have not had to, so it's finding a good balance, because it is a very very fun industry to work in!😉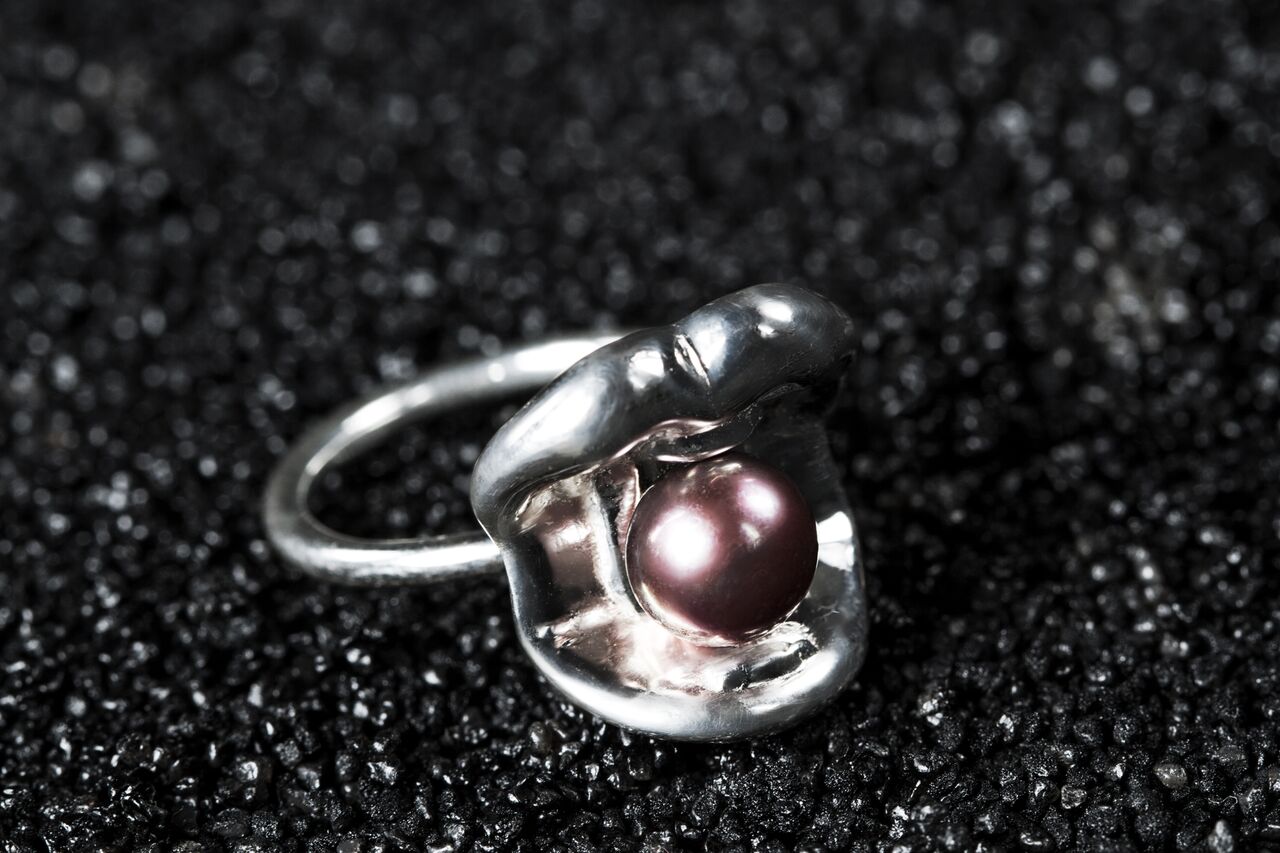 What are the next steps for Chloe Mellen?
Next step for me personally,  keep exploring the fetish scene and myself, through nights out, my modeling, and really take advantage of living in London …this then provides me with the inspiration for Dirty French Girl.
Next step for DFG… I mean, my head is already spinning with new designs and collections, but I think I need to put those on holds, and really promote the designs I currently have. I'd like to do a few pop-ups and markets, especially a  Boutique Bazaar, really focus on brand awareness worldwide, not just in the UK, and focus on creating a name for the brand. I'd like  Dirty French Girl to be associated with the LGBT rights movements,  female equality, and become a go-to, must have brand in every kinkster's jewellery box.
Chloe, Thank you so much for your time, I for one, need some of these pieces in my Jewellery box!
Follow Dirty French Girl on Instagram or Facebook
Hello, I am Kitten T the Editor of #itsakittensworld, passionate about sexual liberation and anything which encourages female sexual empowerment. I Love horses! You can follow me on Twitter for my latest views on the world of KK