Want to know what the difference is between a forced orgasm and an edging orgasm? Take a look at this short and sweet introductory article – with a hot toy recommendation to boot.
What is a forced orgasm?
It's a part of kink-play where one partner's orgasm is controlled by the other. In this case, what differentiates it from edging, is that forced orgasms depend on the submissive partner's ability to hold off on orgasming for as long as possible, or acting as though they don't want to come, while the dominant partner's mission is to bring that orgasm out of them by using all the tools at their disposal.
On the other hand, edging relies on the dominant partner's ability to keep the submissive partner constantly teetering on the very edge of orgasm for as long as possible. To some it sounds like terrible torture, to others it seems like the perfect foreplay – it all depends on your definition of pleasure.
Edging can also be a great way to prolong the duration of intercourse or self-pleasure. Whether you're doing it solo or with a partner, keep in mind that the longer you teeter at the edge, the more mindblowing the orgasm.
What do I need in order to try this?
There is one thing you need to do before you start playing with a partner – you need to talk about limits. And yes, the conversation about limits extends beyond the famed safe word. There's also the matter of how far you're willing to go and for how long, what type of language would you both be comfortable with and what kind of tools you're willing to bring into the scene. Once this conversation is out of the way, you're ready to pick out your accessories, be it sex toys, blindfolds, handcuffs, rope… whatever you're both comfortable with.
The one thing that both forced orgasms and edging have in common is that both activities are perfectly complemented by a variety of sex toys, but one kind stands out in particular – the massage wand. While it's still marketed as an actual back massager (ahem), the wand's deep and rumbly vibrations would be wasted on your shoulders and much better used massaging something else.
If you have an eye for design and agree with us that sex toys can indeed be beautiful, have a look at LELO's Smart Wand Large. Other than smooth lines and soft silicone, LELO's wand is also very practical with its curved handle (perfect for solo play) and SenseTouch tech that lets the pressure you (or your partner/s) exert on your body determine the strength of the vibrations.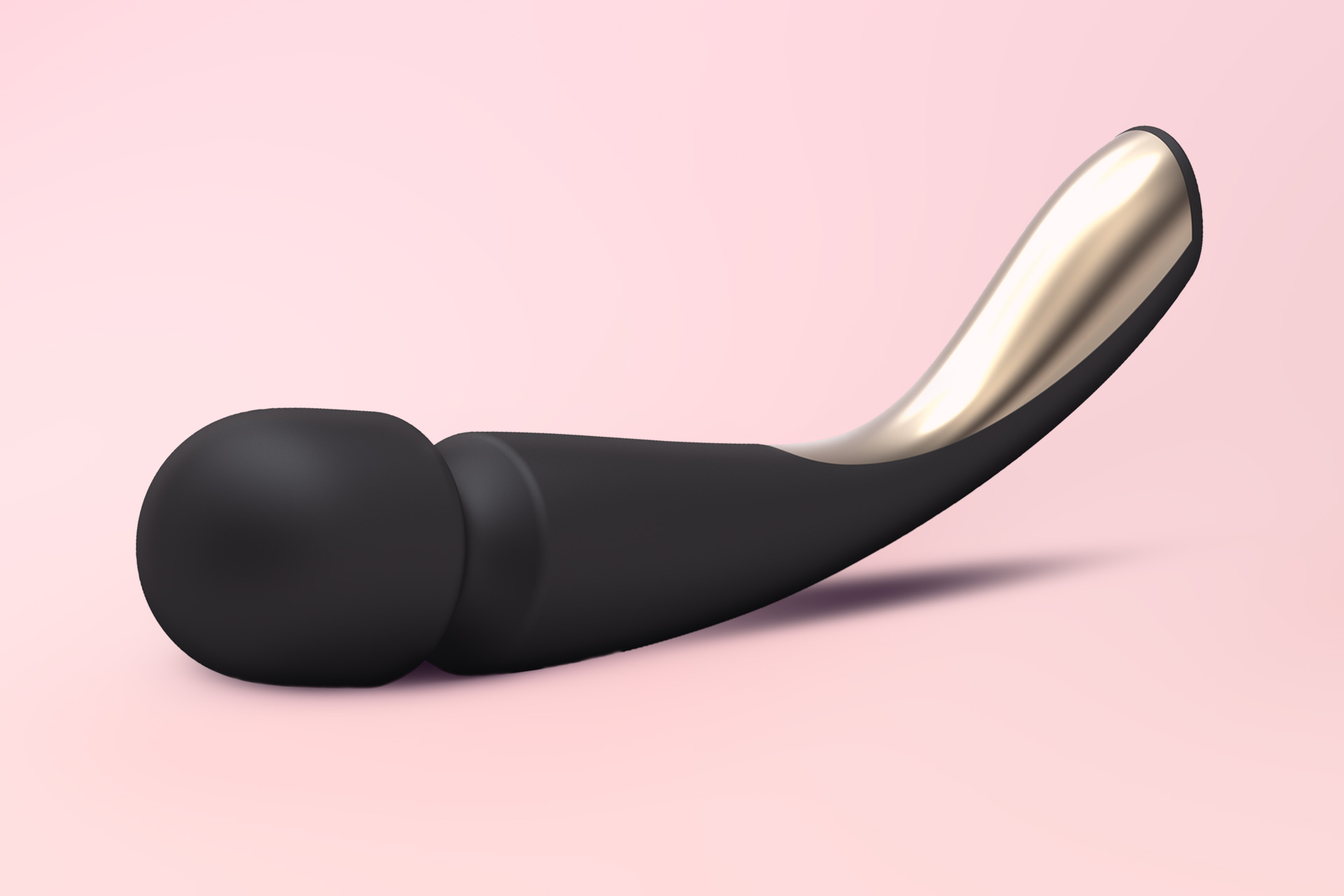 The beauty of using a wand massager lies in the ease with which it can be operated, even in the most heated of moments. In the beginning, try taking it slowly, especially if you haven't tried a wand before. Some prefer to use it over their underwear to avoid overstimulation, others underwater (which you absolutely have to try – LELO's wand is fully waterproof). As your session gets more and more heated, you can turn up the power and give your partner the forced orgasm of their life without exerting too much pressure on their body, or keep it at the low to medium level, circling all their sweet spots, but touching none.
Final Thoughts
Whether you're more tickled by forced orgasms or by edging, neither of those two activities will be truly pleasurable without an open and honest conversation with your partner. Learn more about each other and what excites you. That way you'll have even more weapons of pleasure in your toe-curling arsenal.