Seriously though, anal beads can be an amazing intro into ass play. So consider this your beginner's guide to anal beads – wtf anal beads even are, how you use them, what they look like, and some of our fave anal beads… plus a whole lot more. So, strap yourselves in, and let's take a deep dive…
Anatomy Of An Anal Bead
Not to be confused with butt plugs (although both go into your anus), "anal beads are kind of like conkers for adults," chuckles pleasure educator Poppy Scarlett, who owns online toy boutique Self & More, when we get in touch with her to ask for her ~beads~ of wisdom. And the structural similarities are uncanny: anal beads are basically spherical objects on a sort of string or cord. "Anal beads come in all sorts of shapes and sizes," continues Poppy. There's stiff ones, flexible ones, ones that come on a looser string, versions with a few beads and some with loads of beads, and there's even vibrating ones – phew. Consider yourself a kinky Goldilocks in search of a fit that's just right.
Anal Beads For Beginners
Okay, so here's the amazing thing about anuses: everyone has one. What that means is: anal beads are suitable for people of all genders and genitals. Many people enjoy the filled up feeling that anal beads can provide (see also butt plugs). "The anus is packed with nerve-endings and anal beads offer repeated stimulation of this erogenous zone by way of popping each bead in and out of the sphincter muscle," explains Poppy.The anal sphincter is a group of muscles at the end of the rectum that surrounds the anus. They basically control the release of poo, which is why anal play can sometimes get a bit messy. Our guide to preparing for anal sex might help with any concerns. You could also try them in the shower first if you're really concerned.
"Anal play has an especially high pleasure-potential for people with prostates owing to its orgasmic nature when stimulated via the rectal passage," explains Poppy. "But anal play can also be enjoyed by people with vulvas – many vulva-havers report that having something inside their ass during vaginal penetration actually presses the dick/toy or fingers against their g-area, adding even more pleasure to existing types of sexual play – plus for some people with vulvas, anal stimulation alone is enough to get them off."
But can you use anal beads in your vagina too? Yes, yes you can. But, don't use the same beads that you used for your butt. Make sure you clean them thoroughly first (more on this later) – or just have another set of anal beads to use for your vagina. Or for your vagina, try Ben Wa balls (aka love beads), made famous by that scene in Fifty Shades Darker, "you're not putting those in my butt," Anastasia tells Christian when he presents her with a set to wear at a masquerade ball all night.
So How Do Anal Beads Work?
Back to the anal beads in question. You might want to try them in a solo sesh first. Take a deep breath, and make sure you're relaxed. Find the best position for you, but lying down on your side is a good place to start. Put each bead in one at a time, and slowly does it. Getting used to each bead – and enjoying each sensation – as it goes in before pushing another one into your ass is the key to enjoying this toy.
You'll also want to use some high-quality lubrication. "Unlike the vagina or penis, the anus isn't a self-lubricating organ, so you're going to want a helping hand in that department to keep everything comfortable and pleasurable," explains Poppy. Water-based gel and hybrid lubes are your best bet if you're playing with silicone toys. We recommend Wicked Sensual Care Simply Jelle or lubricant by Hanx. Apply to your finger and rub it in and around your anus, also lube up those beads too.
"Once all the beads are inside, you can either leave them there while you play with other parts of your body or go back in for another round of sensually sliding them in and out," advises Poppy. "You can either spotlight anal beads as the main event or incorporate anal beads into your usual masturbation session. Many people like to experiment with pulling the beads out just before or at the moment of climax – particularly those with prostates. The beads might rub against the prostate gland, stimulating it along with the nerve endings around your sphincter muscle as you pull them out." Want to make it extra spicy? "Grab a mirror and watch those balls disappear inside yourself," suggests Poppy.
Anal Beads For Partnered Play
"You can experiment with using the beads on each other and taking control of when they pop in and out, or one person can put them into themselves while the other partner stimulates themselves," recommends Poppy. "You can add a power-dynamic element to your anal adventures. Perhaps by having one partner take a more dominant role and offer their submissive a sweet reward only after their ass has swallowed every last bead."
Sidenote: any activities like this should all be discussed before playtime begins, along with establishing words and phrases to stop play or take a break if anyone feels like they need that.
Beginner Moves To Experiment With
The best way to start is by simply popping them in and out of your anus. Poppy recommends experimenting with the size of the beads and the speed at which you remove them. "As you become more aroused and the area around your anus gets more sensitive the sensations will build," she says. "Leave them in and play with your other body parts like you would with a butt plug, then pull them out later on as you get closer to orgasm – or if orgasm isn't your goal, just enjoy the sensations during this more intensified state of pleasure."
Which Anal Beads Should I Try?
Let us tell you that all sex toys are not built equal, so first off a warning, do not by rubbish sex toys, and always be aware of what your sex toys are made of. "It's crucial that your anal beads are made from a sturdy and body-safe material, such as silicone, so that they won't break off inside you," warns Poppy, who suggests solid silicone, glass and metal beaded toys as the most reliable. "You should also ensure that the end of the beads has a reliable base or ring pull that won't get sucked inside your bottom," Poppy continues. "We've all heard A&E horror stories! So if your beads don't seem to have this then I'd recommend leaving the last bead outside of your body to act as a stopper." You need something to cling to basically.
If you're new to the world of anal play then opt for beads that start small. "Often you'll find that anal beads graduate in size, getting bigger with each ball," explains Poppy. "You don't have to get them all inside you though, so if your eyes are bigger than your asshole don't worry, you can work up to the larger beads over several play sessions if you want to. Generally, beginner anal beads are fairly slim and it's more about the feeling of popping them in and out rather than their girth or stretch-factor."
Anal beads to try:
Satisfyer Anal Beads Set of Two
"These are classics, graduating in size with two shapes and textures to explore," says Poppy. "These silicone beads can also be boiled in a pan of water to sanitise them between uses."
Petite Sensations Vibrating Anal Beads
"These slim beads are an easy size to tackle even for the shyest of anuses," says Poppy. "Plus the firm silicone makes them easy to manoeuvre into yourself or a partner. The bullet vibrator, which doubles as a safety base, adds extra stimulation too."
Love Honey Fifty Shades of Grey Silcone Anal Beads
Another classic, the beads start small and gradually get bigger. There's a finger loop at the base to prevent travel during wear and to make it easy to thrust, twist and play with the beads.
Keep Your Anal Beads Clean
After use, wash your anal beads immediately, there's a chance that small bits of faeces will have got stuck onto them and you won't want any lingering bacteria. Try a mild antibacterial soap or specialist sex toy cleaning product in warm water and then leave them to dry on a towel. You could also keep some wipes handy for use during a session.
Lastly and most importantly, throw any misconceptions about anal play – such as who can enjoy anal play, and what it means for them if they do – out of the window and have some fun with it. Let your anal bead adventure begin.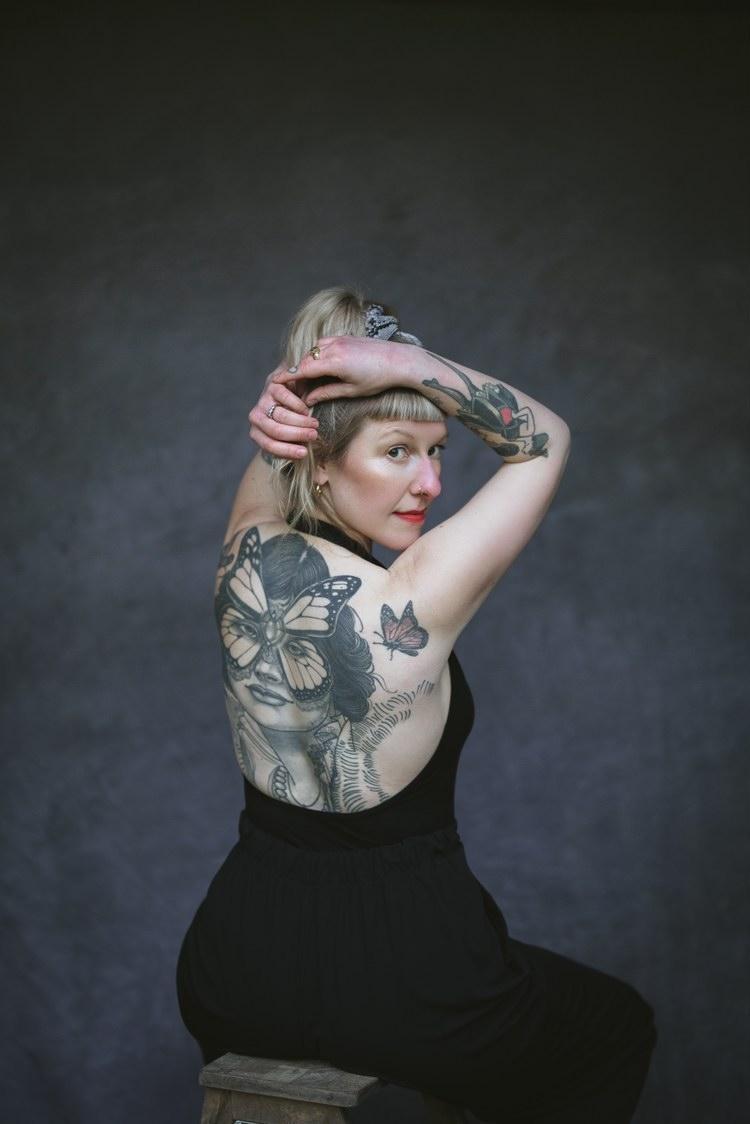 Alice (she/her) is a freelance writer and editor. She adores writing in long-form, and covers everything from sex, drugs and tattoos to books, art and culture. Her work has been published in Cosmopolitan, Red, Grazia, Vice, Guardian, and more. When she's not writing from bed with her dog and a hot water bottle, she's probs watching reality TV, planning outfits for fetish nights (hello, new custom latex leggings) or reading a novel from her neverending TBR pile. Check out Alice's Instagram and Website for more.