Everyone is different, and the great thing about BDSM is that it is so broad that you never really stop exploring and discovering new things. After being openly submissive for about seven years now, I can tell you that there are still things I come across that I want to try, and similarly things I find and instantly know they're not for me. So don't feel like you should want to inflict pain to be Dominant – you don't. And similarly, you don't have to be a complete masochist to be a submissive, either.
If you think you might enjoy being Dominant or submissive, but the thought of pain, humiliation, domination sex and degradation is a little bit too much for you, then let me introduce you to the softer, sensual side of play that is great for beginners and aficionados alike. It encompasses sensual domination, and you can think of it as sensual BDSM.
Sensual Bondage
Shibari/Kinbaku
The art of Shibari is something I absolutely adore. Shibari, or Kinbaku, is a form of Japanese rope bondage, and when applied, it looks simply stunning. Kinbaku literally means "the beauty of tight binding", and in the BDSM world, this is practiced like a fine art.
I have been lucky enough to be professionally bound using the art of Shibari at an event I attended last year, and the sensation is indescribable. Rope is tied around the body using intricate patterns and can be worked in a way that it puts pressure on certain areas of the body to enhance the senses – in a way, it is sensual bondage.
It looks beautiful! The way the rope wraps around the curves of your body, the way it leaves a trail of marks across your skin once you're untied, and some of the positions you can be bound in are so unbelievably sexy.
If you like the thought of being tied up but the fluffy handcuffs just aren't cutting it, then Shibari is a great step to take in the world of kink and bondage domination. You and your partner can try Shibari workshops to learn different techniques. It can take about a year to learn to suspend someone safely in many teaching techniques.
Depending on the results you want, you can buy different types of rope with different coarseness. Beginners should try a soft rope that won't rub the skin, and this gives you more flexibility when mastering some of the basic knots before moving onto the more intricate styles. Once you have mastered the art of Shibari, you can even try suspension bondage, where the person bound is hung from suspension points (not for beginners, but again it looks beautiful).
The Sensual Side To BDSM
Wax Play
Now, the thought of hot wax hitting your skin may sound painful, but the sensation is actually rather soothing. Wax play consists of dripping hot wax over the body, usually in different patterns and colours, and can look and feel amazing.
It is important that if you wish to try this for the first time, you ensure you purchase BDSM-safe candles that have been made for play. These candles burn at a lower temperature, and the wax is safe for the skin.
I tried wax play for the first time last year and it was an interesting sensation. It feels wonderful on the back, and this is a great area of the body to start with for beginners. Not only that, the back is a great blank canvas for you to make your wax drip art on.
Depending on your pain threshold and how far you want to take it, there are different areas on the body you can incorporate into wax play. The nipples are of course one of the most sensitive areas, so make sure you are dripping the candle from a safe distance above the body. Dominants, you should always test the wax on yourself before dripping on your submissive.
Remember, communication is key, so start further away from the body and gradually get closer, always asking your submissive how it feels and if it is too hot. The closer to the body the hotter the drip will feel. Once you find the level you are comfortable with, then you can really start to have fun with creating your masterpiece.
Always lay down an old sheet to avoid making a mess, as wax can be hard to remove. And don't forget your aftercare, either. When you've finished your wax play, you can use a blunt butter knife, credit card or something similar, to gently remove the wax from the skin before showering and applying lotion to the skin to soothe.
Sensual Domination
Sensual Domination is a great place to start for anyone wanting to explore erotic domination and other kinks while entering the world of BDSM. It is often seen as the softer side of BDSM, but this can be a good way to really understand your sub's turn-ons, which is the key to taking control of their pleasure.
Sense – Play
Teasing the body with things like feathers, ice cubes and oil are all effective ways of heightening the senses without inflicting pain. Some mild pain can be included such as light spanking, but usually this form of Dominance focuses on sensual connection over physical shocks or intense sensations of pain.
So, if you want to explore your sensually Dominant side but don't know quite what you like yet, understanding and learning your sub's body is a good place to start. Once you know what makes them tick, you have all the power in the world, and if you want to start introducing harder BDSM elements, you can do so at your shared pace. Start with denying them that pleasure, and then rewarding them with it – this is guaranteed to drive them wild.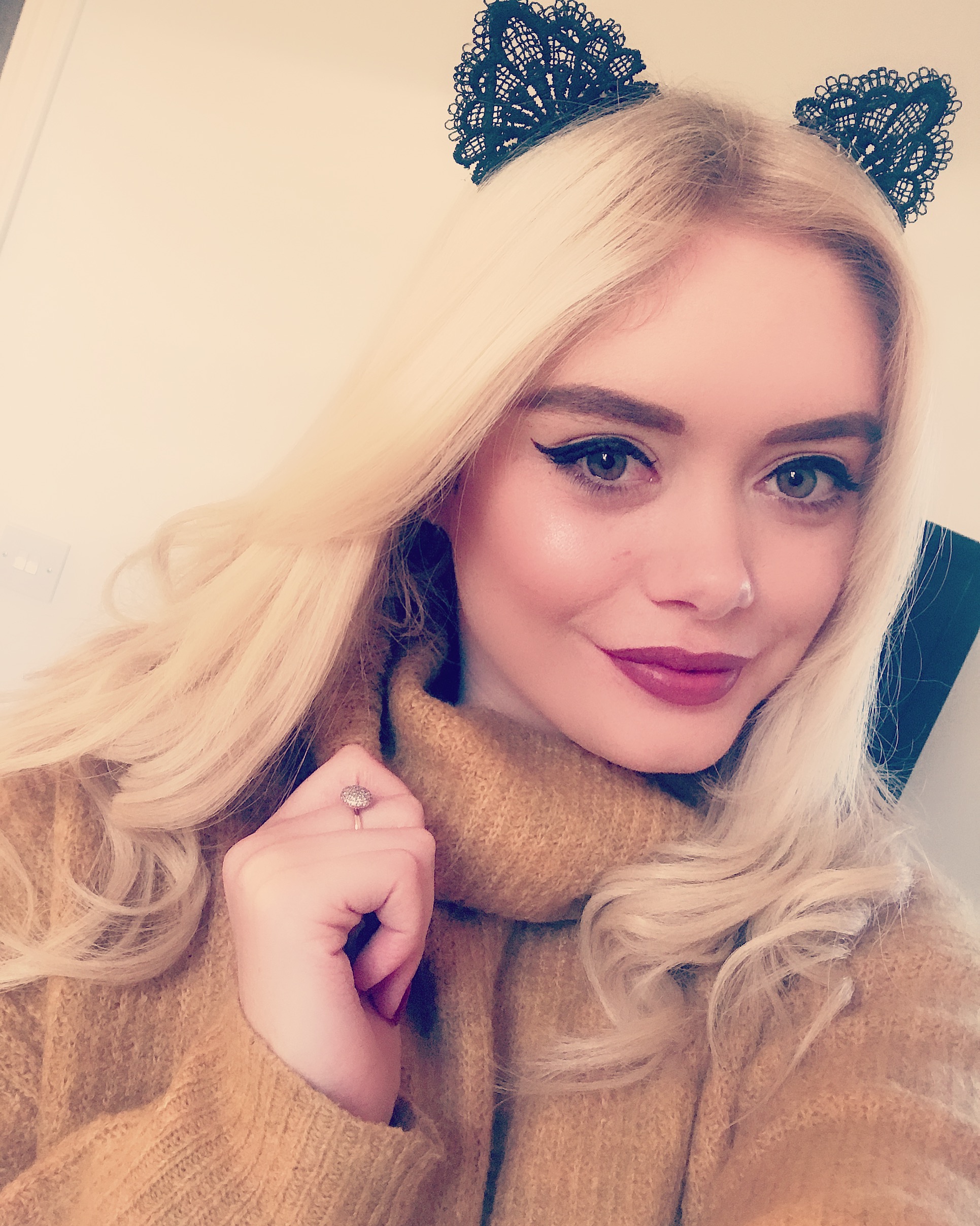 Hi I'm Kitten Sarah. I am a submissive kitty and passionate writer. Living the BDSM lifestyle and encouraging female sexual liberation. I also enjoy good wine and travelling the world!