Modern Dating – A Deep Dive
Let's face it, dating in the 21st century is tough. Our parents and grandparents in some ways had it easier: their first date/engagement/marriage/first home/happily ever after timeline was simple. Now many of us are finding it much harder to locate that elusive "one", with just as many of us grappling with not wanting the classic timeline or a traditional relationship model at all. Enter into the mix the myriad of dating apps and the differing needs users have, pour in a pinch of Covid & 'panxiety' and you have a heady cocktail of dating dilemmas! 
Online dating is bigger than ever. There are now over 1400 sites and apps available. It's no new thing –  Match.com was founded in 1995 – however, depending on which app or site you are frequenting, the requirements and needs of the community of users are going to differ. 
Some apps generate a lot of energy for hookup culture, some are designed to be deleted. Only you will know what works for you, and sometimes only after trying a selection. Be honest with yourself! Don't pretend you're here for a long time if what you really want is a casual fling, and likewise don't try to tell yourself you're happy being friends with benefits if you're looking for a more long term pairing. Once you find one that works for you, it's time to tackle the first date. 
We do, of course, need to mention the elephant in the room – and no we don't mean "Bi, 28, L4FWB". We're talking about Covid of course. If Covid was a text, it would be the 'you up' at 11.35 pm on a Tuesday. Studies have shown that those of us who feel vulnerable or in fear of disease unsurprisingly have a lower interest in dating, whilst those of us who do want to date may still have concerns and qualms about being indoors with lots of other people, making dating venues limited. 
However, with restrictions at a workable level, and so many of us now vaccinated, it feels right to dip our toes in the dating pool once again. 
Swerve On "Should"
We need to explore the reasons why we are getting into the world of dating. For lots of people there's a sense of being compelled to date in order to conform to what is expected. However, this is not a good reason to date, and it will not yield good results. It creates a sense of expectation and pressure, whereas first dates should really be about exploration and enjoyment.  
It is so important to make sure you are in the right headspace to date. Have you had enough closure on your last relationship? Or is your ex still very much in the forefront of your mind? Perhaps a lack of relationship experience is making you nervous? Maybe you have a few hangups about why you deserve love, or uncertainties about the kind of love you might be looking for? All of these things are part of the ebb and flow of life but nonetheless they can add to the first date nerves we all feel. If you find yourself dwelling on negative thoughts and difficult feelings, or if you find the idea of dating uncontrollably overwhelming, it might be a good idea to seek out someone to help you work through what's going on. A therapist or a coach can help to focus your mind on why you do (or don't) want to date, guiding you towards greater understanding and a better relationship with yourself, first and foremost. 
Excitement is the easiest emotion to sweep you into the right mood for a first date. So if you take any of our first date advice, it is this; if you feel any excitement, lean into it and ride the wave! Working out why you want to date is not always easy, and you may find you need some help along the way to understanding. But once you get there, you will be on the path to that first date knowing what you want and going after it. And that's exciting!
First Date Nerves
Okay, so you have firmed up your reasoning and secured your first date. We need to tackle the first date nerves that you are quite possibly going through. Nerves are often seen as a negative, and people often assume they're the only ones feeling this way. We're here to tell you that nerves are 100% a common thing! They provide really useful feedback, so listen to them. 
Try to work out where your nerves are coming from, and what the narrative is. If it's an "oh god, I hope this goes well" then this is totally common. If, however, the internal narrative is more along the lines of "I look so awful, they're going to take one look at me and go home" or "I really wish I wasn't going out but I said I would so now I have to", maybe take a quick pause. In the first case you may want to take some time to bolster your self-esteem, questioning that negative judgemental voice that tells you you're not good enough. In the second case, we're returning to our old friend of evaluating why it is you want to date, and making sure this is something you're doing because you want to, not because you feel obliged in any way. Again, these thoughts and feelings might be worth unpacking with the help of a pro, and it might take time to uncover and heal the root causes. Whilst there's no "one-fits-all" solution or timeline, it's important to acknowledge the gravity of these things and to know you're not alone in feeling them. 
You can begin to ease into your first date knowing that the other person probably is feeling the same way, or something similar. Whilst you breathe through the butterflies, here are a few things to keep in mind. 
It's A
n Adventure, Not An Interview
Job interviews are up there as some of the most stressful things any of us have to do. Well, lucky for you this is a first date and not a pivotal moment in your career. Take the opportunity to treat it as an adventure. Just be you and enjoy the moment! 
Get Comfortable
We all want to look our best, but out of your comfort zone wardrobe choices are not going to be your friend. We aren't suggesting you rock up in your PJs – unless that really is your desire, in which case we support that too – but instead, wear something you feel comfortable in. Consider how certain outfits make you feel. Turn to your old faithful which you know always makes you feel good.
Familiar Is Helpful
There are plenty of variables on a first date. If you can control some of them, then you can increase your comfort levels. So, if your plans include a meal out, then pick a restaurant that you know and love. If that is out of your hands at least download the menu and find what you like to avoid the panic choice you'll regret after! 
First Date Sex
Throughout the 90s, programmes like Friends and Sex and the City made us all feel like sex on the first date was a bad thing. Just so we are all really clear on this; sex on a first date is your choice and very common! It is 2021, we all have human needs, and sex is one of them. If the mood is right and everyone is consenting, tune in to your body and listen to your instincts to determine what you want. This can take practice, as generally speaking we're taught to override our body wisdom. To start the process of learning how to tune into your body, take a peek at these articles written by Mia Schachter, a Consent Educator and Intimacy Coordinator. 
Going on dates that result in a long term relationship is not the only reason to date. Hook up culture is not just about sex as a transaction. Fulfilling a human need in a fun, consensual, non-judgemental way can be a part of your first date experience if you want it to be. 
Safety First
Beyond the first date nerves you may have, it's important to consider safety. 
Tell someone where you are! It pays to be careful.
Have a code word in case the other person is making you feel unsafe. You can text that to a friend to call you, or to come and get you out of a difficult first date. Lots of bars and clubs in London also run the Ask For Angela scheme, whereby people who feel vulnerable, unsafe or threatened can discreetly ask for help from venue staff. 
Consent is mandatory. If you don't feel like first date sex, or kissing, or carrying on to another bar (it's all consent) then stick to it. If the other person doesn't respect your wishes, then you have your first (and last) red flag baby! Again, you can read more articles about consent, written by Mia Schachter, here. 
If you do feel like first date sex then try to remember to use protection, such as condoms, dental dams and or latex gloves. It's also worth heading to your local sexual health clinic for a sexual M.O.T. ahead of and after your date, or if you live in certain areas of the UK, you can order an at-home testing kit from SH:24 or SHL. Again keep in touch with a friend and let them know where you are, and if you're not planning on staying the night a cab calling app such as Uber or Bolt can be safer at a late hour than some forms of public transport. 
When A Date Is Safe, But Not Great…
Sometimes a date can be tricky. The other person is not what you imagined, you can't focus on their anecdotes, and to be honest they don't elicit any passion. But how do you get out of this drain of a date? 
If you're up for being direct, after a finished drink/meal/round of mini-golf you could call it a night by saying thank you, you had fun, but you don't want to take this any further and take your exit. 
If, however – like most of us – you fear the direct method, or if that feels inappropriate, then a well-timed text to a friend can help you out of this. Again you can use a code word, or just ping a text saying that you need a call to get you out of a date you don't want to be on. You can then take a bow, and end the night there. Let's be clear this is not subtle, but it does mean you don't have to be direct if that doesn't feel comfortable to you in the moment. 
Later, text your date apologising, and then take the time to thank them for the date. Add that you're not planning to take things any further and wish them luck. It's always better to be honest, and also to be kind – think of how you would feel if you were in their shoes. 
Looking To Date Outside The Box?
If all of the above sounds great, but you need a different platform to launch your dating initiative from –  then look no further. Head to the Killing Kittens App, where you will find the ultimate social platform to make connections, and become part of the most exciting community in the world. Make meaningful connections that go far beyond a swipe right moment. Date, Chat, and Play – all on the Killing Kittens app!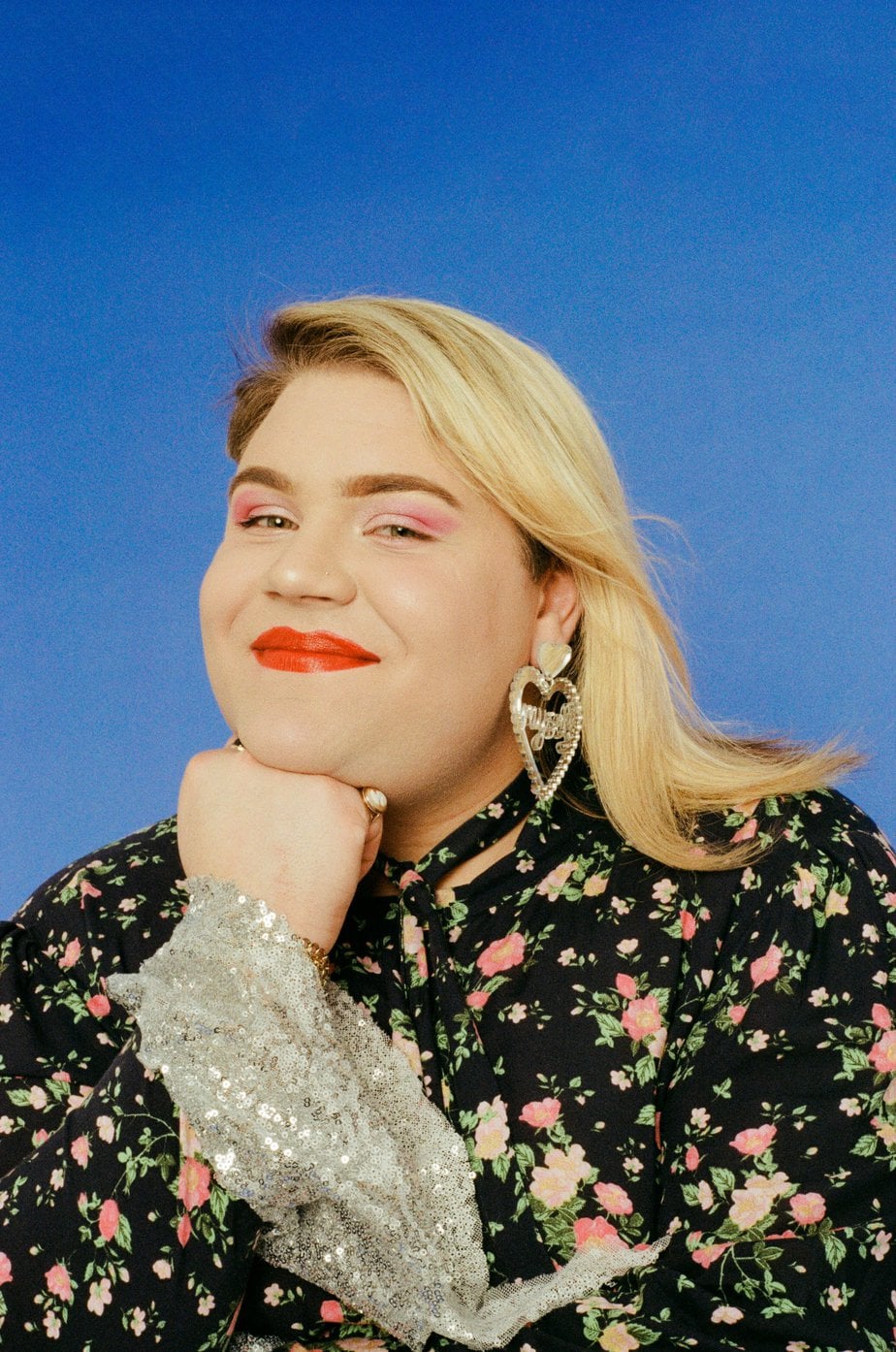 Ben (they/them) is a writer, speaker, content creator, LGBTQIA advocate, and soon to be author! They have worked with major brands such as Amazon Prime, Oliver Bonas, Matalan and many more. They uplift and educate through media; with their website benpechey.com, The Happy Place podcast, and legendary Instagram Stories. They have had words in print and online for Cosmopolitan, Women's Health, The Guardian and many more.