In this second part of her beginner's guide to squirting, Lola talks about getting out of your head and the best sex toys for squirting.
Squirting Is My Life!
For some, squirting is a fetish or a kink. For me, it is my life. It is something my body does that my partner will have to accept but not obsess over. I've been with others who fetishize my squirt and make me feel like I have to be a constant performance. Don't get me wrong – I love having a stage and putting on a show. I'm an exhibitionist, after all, but I don't want to feel like I need to give a performance-worthy production every day.
So many strive to squirt or make someone squirt. Before you decide to be jealous of my body's accomplishments, ask yourself if you really want this. Do you want to explain to your partners what your body does? To have to be prepared for obsession or shame, disgust or rejection?
Some lovers are more concerned with getting me to squirt than giving me orgasms. Some ask me not to squirt or treat me as a novelty. Don't get me wrong – I wouldn't trade it for the world. Squirting has taught me so much about my sexuality and body, but I didn't need it to learn those things.
Squirting was a vessel that propelled me to become who I am today. That doesn't mean I don't have the same struggles with sex and love that other's do. You may strive to squirt where I strive to love. You may wish to gush easier in the way that I wish to orgasm easier.
We're always chasing something, so cut yourself some slack and enjoy the journey and the ride – whether there's a splash zone or not.
Why can't I squirt?
'If all people with vulvas can squirt—why can't I?'
It's a common question. Many people with vulvas are keen to experience a squirting orgasm but claim that they just can't do it. Well, we know that that's not the case. And although a squirting orgasm isn't the only way to experience pleasure, if you're interested in getting wet and wild with a squirting orgasm, there are some steps you can take.
Get out of your head—how to let go and squirt
Not much is known about squirting, or orgasms for people with vulvas, but what we do know is that an orgasm is a mental and physical thing.
For vulva-owners, it's essential to feel comfortable and relaxed in order to orgasm. When it comes to a squirting orgasm, being in a good mental place is even more relevant. Why? Well, when you squirt, there's a real sense of release – both mental and physical. Think about it. Squirting is a form of ejaculation. That ejaculation needs to be wilful. But for many vulva-owners, letting it all go – literally – can be a struggle.
Things only become harder when you put yourself under pressure.
'Come on! Why isn't this working? When is it going to happen?' Thoughts like these can take over, and before you know it, you've lost the groove. Try clearing your mind and forgetting about squirting.
If you do, great. If not, great. Have patience with yourself and try not to overthink it.
Let go of pee-fear
Speaking of letting it all go, the number one reason people with vulvas don't squirt is the fear of peeing themselves. Hey, it's understandable; nothing quite ruins a sexy moment like undesired incontinence. So, let's get one thing straight: squirting is not the same as peeing. The liquid produced when you squirt is not pee.
Sure, you may experience a sensation of needing to pee, and that's normal. When you're aroused, the tissue around your urethra is flooded with blood that presses against your bladder, causing that familiar feeling of needing to pee. But (and this is important) it doesn't mean you're going to pee yourself.
To put your mind at ease, try going to the bathroom before getting down to it. If you've already relieved yourself, you'll feel more confident that the awesome feeling is not a hasty toilet break but rather something much more intriguing.
And, hey, even if you do pee yourself, it's really not the end of the world.
How to make yourself squirt
It's helpful to have an experience of squirting by the hands of another (person or robot) before you aim to replicate this on your own. This way, you have a frame of reference. You understand the feeling you are trying to replicate.
For that, I recommend using a clitoral suction toy. That way, you and your partner can see that squirting can happen independent of manual G-spot stimulation—contrary to popular belief.
Using a toy doesn't have to be a solo act. I like it when my partner holds down my legs or prevents me from squirming while using one of these toys. It's a very, very intense stimulation, and the encouragement from a partner can be helpful in this process.
Understand that it may actually be more difficult to squirt if there is something inside of the vaginal canal. This prevents the canal from fully engaging and closing to expel the squirt out.
G-spot stimulation can apply via a hand or object for manual touch or via the muscle groups within the vagina. That area – being very sensitive – may be too sensitive for manual touch. One key reason anal stimulation can be pleasurable for someone with a vulva is that you're accessing areas of the vagina through the anal tissue and not via direct touch.
What sex toys are best for squirting?
LELO Sona 2 Cruise – A lot of people with vulvas enjoy this unique clitoral toy. It creates a suction-and-release effect on the glans of the clitoris. Even if you don't squirt with this toy it is a fun one to have in your toy box!
Je Joue – Kegel Balls – Wear Kegal Balls (our personal faves are from Je Joue) for a few hours every day, and we promise your orgasms will thank you. These are super helpful to strengthen your pelvic floors and have been linked to squirting success!
Wand Massager – If you've been researching sex toys for a while, you'll know that the wand pops up EVERYWHERE! People are obsessed with them, and if you like intense clitoral stimulation, this one is your friend. Our personal favourite is 'The Big One' from Kandid.
Njoy G Spot Metal Wand – The OG of squirting. This toy is for direct G-Spot stimulation, and you only have to read the reviews on Amazon to know that it's helped many vulva-owners squirt!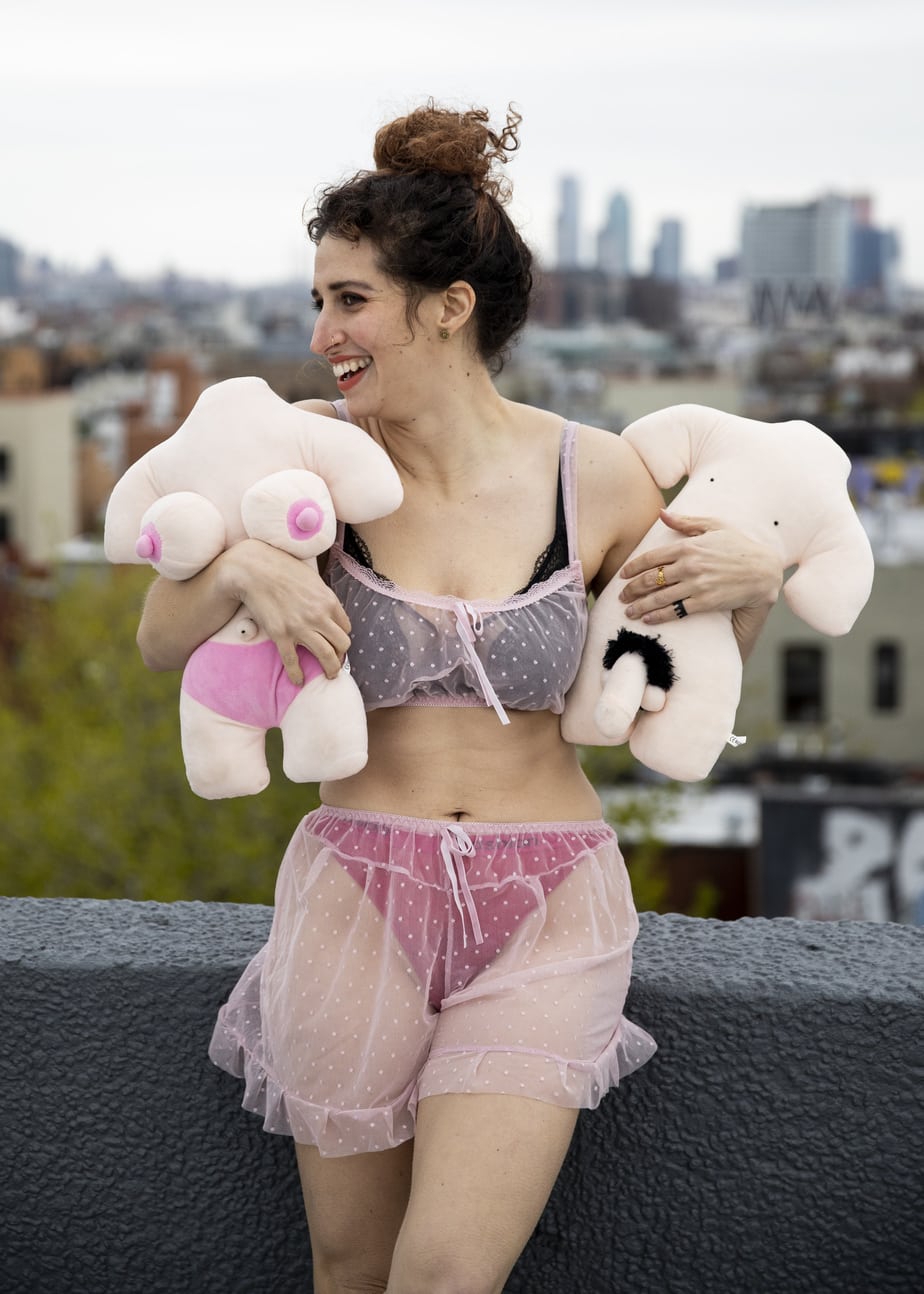 Lola Jean is a Sex Educator, Mental Health Professional, Wrestler, Pro Domme and World Record Holder for Volume Squirting (solo.) providing the No Frills Sex Education we both need and deserve. Lola brings a refreshing understanding to sex, sexuality and kink to push individuals past what they think they are capable of. There is so much we are not exploring due to fear. Fear of how society will view us. How our partners will view us. How our peers will view us. Lola helps individuals stop making excuses and unlock who they are and what they deserve.