Within an adult world of so many sex games and toys we discuss different sex games to play in bed to spice things up and make you end up in a sweaty mess!
Playing games is such an innate, basic, even childish need. We've all grown up playing, we've played while seducing or dating, we've played games while travelling or at parties. And yet… How often, or how many of us really play sex games? (Aside from playing with ourselves, that is.) There are sex games in bed, sex games to play alone, wrestling sex games, sex games with ice…the list of opportunities is endless. Do things simply get too serious or too heated too quickly when having sex with others? You know, the way faces go dead serious just before that first kiss. Or are we simply too uncomfortable or too shy to bring the subject up?
There are many ways to go about playing adult games, but quite often all it takes to turn a good thing into an amazing one is a little something added to the action. Whatever it is, it ought to be shared; no fun playing alone the game for two (or more). This something might be many things: a bit of good old role-playing, or different sex positions, or a kinky detail or a new toy. When thinking about sex games everyone ought to try, these 4 first came to my mind.
1.TEMPERATURE GAMES
Some things leave you cold, some make you hot. Surprisingly, sex can do both, and when it does, boy is it fun. Preparations are rather simple for this one. All you have to do is play with the freezing cold and the nicely warmed, with the edible and the drinkable. Ice cubes, ice creams, melted chocolate and warm (never HOT) maple syrup or honey will do just fine, but let your imagination inspire you.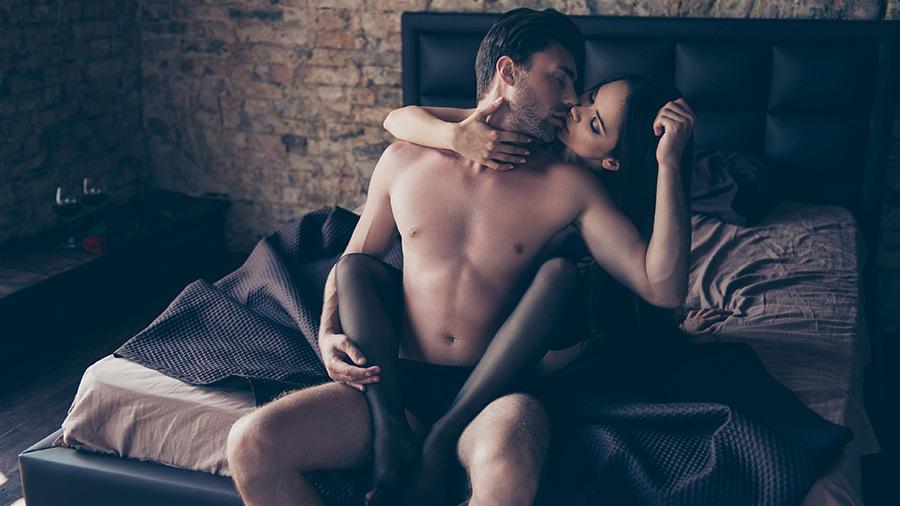 Blindfold your partner and let the game(s) begin. Oral sex, nipples, penis head. You get the picture. Switch from cold to warm when least expected and see him or her squirm with pleasure. They'll be coming back for more.
2.SLIPPERY SLOPES
On most weeknights, people will have sex by simply taking their clothes off, getting into bed and doing it quickly enough to barely break a sweat. And that's fine. But there is something very primal about having that hot, sweaty, slippery sex. You should try it from time to time. No need to wrestle for hours, of course; just get a bottle of your favourite massage oil and pour it all over your bodies. But slowly. A word of caution, though: make sure you do this in a "controlled environment" for you will certainly make a mess. Think plastic painters' tarps on floor and bed, or sex in a tub. Whatever you decide to do, be careful not to slip and hurt yourself, especially when getting up; no need to turn this into a painful memory. Another solution: just go for the sauna.
3.TOY WITH THE IDEA OF TOYING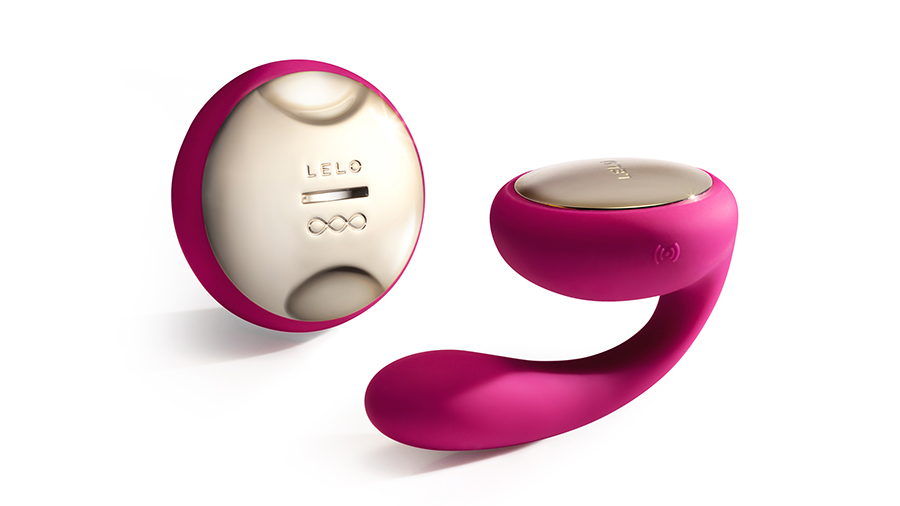 One way to explore unchartered waters is to reach for a sex toy. Not too long ago I got LELO's IDA  for my boyfriend and me, a superbly designed, vibrating couples' massager, meant to be shared and controlled by a vibrating remote. It required some getting used to, but once that's done the sex with  IDA got smoother and more intuitive (no need to wedge a hand between the two of you to change the mode or vibration intensity). The best thing was that all those sex positions you tend to dismiss as too ordinary or too uncomfortable suddenly started making sense. If that makes sense?
4.THE MORE THE MERRIER
You all have that single or not-so-single friend who both you and your partner find sexy. And a king-sized bed at home that is so underused. So share. Three's a crowd, but only on a single bed or in a phone booth. If your relationship is ready and your sexual appetite healthy, go for it. If you end up liking this type of socializing, it might quickly become an occasional foursome, a vacation fivesome and so on. And why shouldn't it? Once the counting stops making sense, you will be free to think about things that really matter. Like multiple orgasms and such great matters.
Whatever you end up doing and experimenting with, from role-playing to hedonistic parties, just take it easy and do what you feel (almost) comfortable with. The main thing is to always focus on foreplay, on building up anticipation and arousal. Sex is such an exciting, vital, wonderful thing – you owe it to yourself to get the most out of it.
Hello, I am Kitten T the Editor of #itsakittensworld, passionate about sexual liberation and anything which encourages female sexual empowerment. I Love horses! You can follow me on Twitter for my latest views on the world of KK