What Is Soft Swapping?
So, what is "soft swap"? The soft swap Urban Dictionary definition says that "soft swap is to share spouses/mates with another to the point of digital and/or oral copulation only".
Soft swap is essentially when one couple engages with another couple or couples without engaging in the penetrative sex acts of vaginal or anal sex. Soft swap could include kissing, caressing, flirting, fingering or manual sex and potentially oral sex – the limits of each partnership's direct definition of "what is a soft swap" will be personal to them, and should be agreed upon before a soft swap takes place.
For many couples and partnerships, soft swapping is a way in which to test the waters to see how it feels to engage in sexual activity with others. If soft swapping is not for you, then you need not partake. If you find that yourself and your partner enjoy soft swapping, you may be interested in full swapping. Full swapping, as you may have gathered, involves the penetrative sex acts of anal and/or vaginal sex.
What is Swinging?
Swinging is a term that can be defined as either (or both) a behaviour and an identity (swinger).
"Behaviourally, it means that you are in a couple, or you're a single person, who is living a life of having casual partners", says sexuality and relationships scientist, Zhana Vrangalova, Ph.D. "For most couples who partake in swinging, they're having these sexual experiences together as a couple, and they are doing it with some frequency". 
The Swinger Identity
In terms of an identity, this is when one adopts the label for themselves. They identify as a "swinger", and are a part of the swinger community, often known as "the lifestyle" (LS), or being part of the "swinger lifestyle".
An example of someone who is into swinging or considers themselves a swinger would be if a couple attended sex parties or clubs, say once a month, where they met like-minded individuals and couples for no-strings-attached sexual experiences.
How To Partake In Swinging: How To Swing, How To Soft Swap, How To Full Swap
At these events and parties, there needs to be communication, consideration and consent, and what happens will depend on what each partner wants, both in terms of individually and as a couple. It could include soft swapping or full swapping.
And now, before we move on, let's have a little refresher on all of these terms:
Swinging: singletons or couples meet with like minded individuals to engage in consensual no-strings-attached fun. It could involve swinging with a unicorn (more on that later) or with other couples.
Soft swapping: soft swapping is when partners meet with like minded couples and engage in certain sexual acts, perhaps including swapping partners. For example: switching partners to kiss or have oral sex. Soft swapping does not include penetrative vaginal or anal sex, generally speaking.
Full swapping: full swapping is when partners meet with like minded couples and engage in any sex acts they so desire, including vaginal and/or anal sex.
Do All Threesomes Count As Swinging?
It's not necessarily the case that all threesomes count as swinging. Oftentimes, the distinguishing difference between a threesome and swinging is dependent on what the participants identify as.
For example, if all three participants live the swinger lifestyle, the experience could then be called swinging.
Other times, it could be that a couple live "the lifestyle", and find a third participant who doesn't consider themselves a swinger but are interested in having a threesome or trying a threesome for the first time. This could then be considered a threesome for the singleton.
The truth is, it's a grey area that's mostly based on your personal experience. The difference could be what you identify as and/or how all participants engage with one another.
How To Try Threesomes
The best advice for how to try threesomes will depend on the dynamic of your particular threesome, and what you're each looking to gain from the experience. But in all cases, engaging in a threesome requires:
Informed consent from all participants
Communication beforehand about everyone's expectations, likes and dislikes, as well as hard no's
The ability to stop the threesome at any moment when one or more people feel uncomfortable, in need of a break, unhappy or unsafe
Safety. Especially if you're using BDSM props, this would include the use of a safe word, but at the very least should encompass a conversation about STIs and contraception
Aftercare, so that all participants feel content and included after the threesome
Whether you're a couple looking to have a threesome or swing with a unicorn (swing with a unicorn means to have a threesome with a person that joins the couple for sexual activity and engages in sexual activity with one, or both, partners) or you're a singleton (perhaps a unicorn) looking for a couple, there are various channels to go about it.
To find a unicorn, singleton/s, or a couple for a threesome, you could:
Approach someone/a couple/two singletons in a suitable setting, such as a swingers club or at a sex party, respectfully and honestly. Be upfront about what you're looking for and gauge whether they'd be interested. Remember to treat them as a person/people first and foremost! Even in a sex club, "hello, would you like to have a threesome with me?" is not necessarily the best opening line.
Consider apps, events (like KK Events) and sites created for couples or unicorns looking for specific things. Chat with people you connect with through these apps, and meet in-person to see if there's a connection.
Use regular dating apps, but remain as upfront and honest as possible with your intentions. This could be including what you're looking for in your dating bio.
Consider hiring a professional to join you on your adventures.
Once you've found your unicorn, other partners, or couple, some things to consider before the fun starts:
Where will the threesome happen? At someone's home or somewhere neutral, like a hotel room?
Will all participants actively participate and be present in the space? Will anyone just watch? Will the person watching touch anyone or themselves?
Make sure to bring all the necessary items with you, such as lube and condoms/gloves/dental dams.
Research different threesome sex positions.
Learn about aftercare (to make sure everyone feels comfortable after the threesome).
What To Do When The Threesome Begins
When all three parties come together, it's important to make sure everyone is on the same page. How you enjoy your time together should be fluid, comfortable, and joyous for all involved, so you can move between erogenous zone play, oral sex, penetrative sex and playing with toys in any way that feels best to you all in the moment, or in whatever agreed upon order you have chosen prior to beginning play. Just a small reminder: anything placed in or on an anus should not then be placed in a vagina if one is present, to avoid UTIs and other infections. 
Find Balance, Relax And Enjoy
As long as everyone knows what's accepted and what's not, it's about letting it flow and unfold naturally. Be sure to check in with one another regularly, and that there isn't one person who feels left out, or who feels less valued than the others in the space. Everyone's desires should be weighted equally, and if that isn't happening it is important that play stops so that the space can be rebalanced. 
After The Threesome: Aftercare
After your threesome, as part of your full experience and aftercare, you may want to have a conversation with everyone, asking them about their experiences and checking in. You could also take this opportunity to decide whether the threesome was a one-time occurence, or if you'd possibly be interested in doing it again. Feel the energy and read the room to see if this conversation is rightly-timed. If it doesn't feel appropriate to have this conversation immediately afterwards, you can save it for another day. 
Individual Aftercare For Each Party – Care For Your Singleton Or Unicorn
Last but not least, the unicorn or singleton in a threesome should never feel discarded afterwards. Some couples may want the third partner to leave immediately, and if they do this should be discussed prior to the threesome beginning to make sure everyone feels the same way. Remember: if a couple is engaging with a third, that third is a person with feelings, not a sex toy. They probably don't want to be seen as a prop to simply satisfy a couple's needs – unless they have expressly said they do, in which case, you all can craft how you wish to finish the session together to set expectations before beginning your threesome.
Go On And Explore!
And so, as we draw to a close on our beginner's guide to threesomes, soft swaps, full swaps and the swinger lifestyle we hope you're feeling informed and ready to explore. It is one thing to be wiser when it comes to soft swap vs full swap, and how you can enjoy a threesome and/or a swinger's experience, but it is another to be brave enough to try! If you're lusting after it, as long as you're safe, sane, consensual, we say go for it!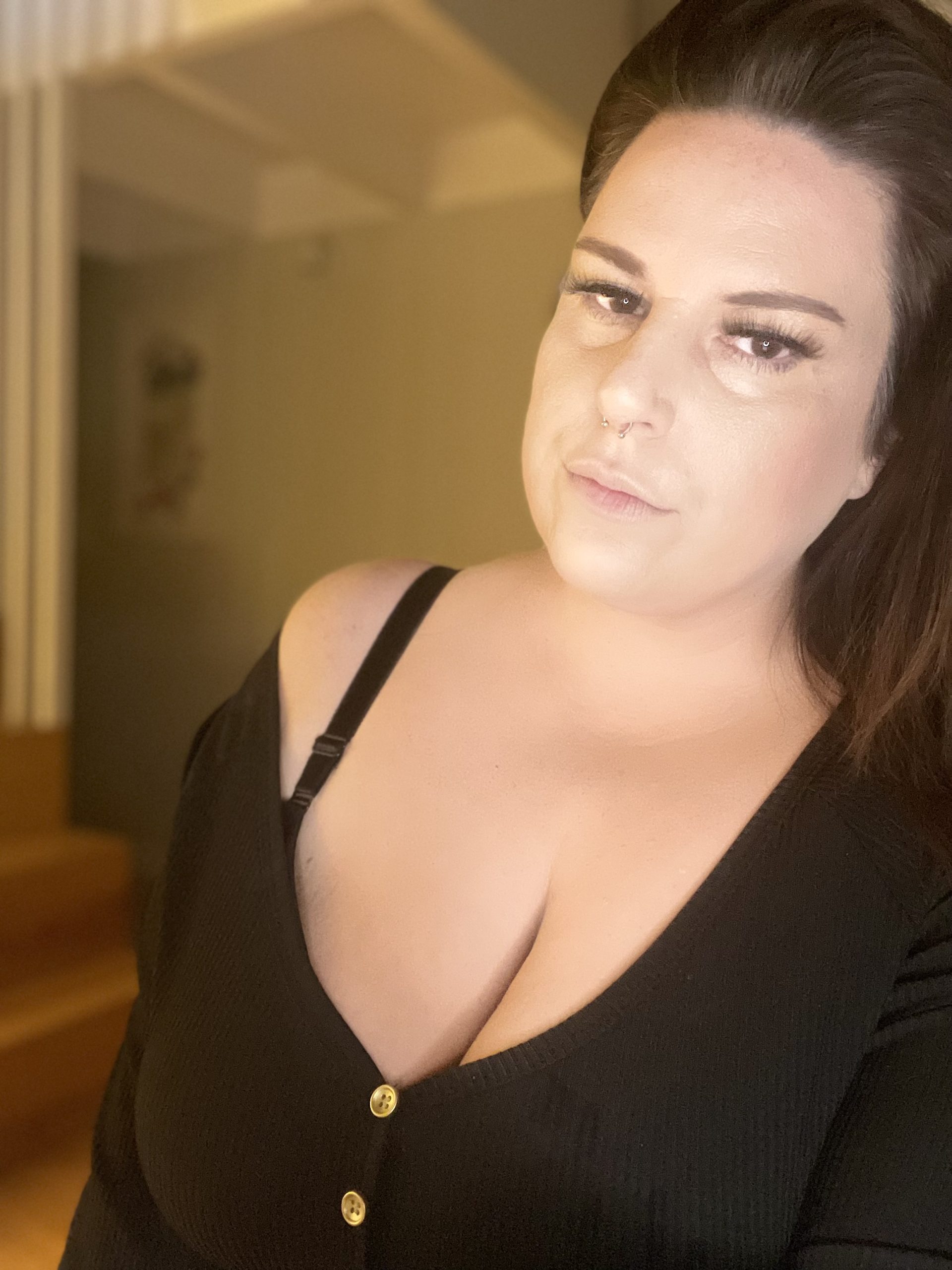 A dreamer by nature, Helena (she/her) gains inspiration from the arts, nature, and travel. She's the type of person you'll catch swimming in the ocean under the full moon, jotting down words in a daze to create poetry, and seeing various continents in sheer adoration. She's a passionate and sex-positive writer, and continues to learn and educate others in the realm of sexual health in hopes of contributing to a more sex-positive world.