A threesome is one of the most popular fantasies – one that many people want to tick off their sexual bucket list. Threesomes can be fun, hot and fulfilling, but they don't always turn out how you imagine they will. The more people you add to a sexual experience, the more variables, expectations, feelings, kinks and desires there are to consider.
The Way To Have A Threesome
There is no one way to have a threesome, and threesomes definitely don't have to be the cishet, male-centred fantasy they're often presented as in popular culture. If movies and porn are anything to go by, full blown threesomes are "entirely spontaneous" and "spur of the moment". While threesomes can happen in this way, it's always worth talking it over beforehand to make sure everyone's on the same page and to try and avoid feelings of discomfort or jealousy, or at least to have a plan of action in place should those feelings come up.
So, how do threesomes work? How to get a threesome? There's no one way to have a threesome, or "one truth" about what having a threesome might be like. They can involve any combination of genders, sex acts and positions, which is part of what makes them so exciting.
But, what's the truth behind the fantasy? We spoke to people who've had a few threesomes about their experiences to find out.
The Threesome Fantasy
People have threesome fantasies for lots of different reasons. Some get turned on by the idea of sharing or being shared, while some couples in long term monogamous relationships can use threesomes to open up their relationship or add some novelty to their sex life. And for bicurious, bisexual and pansexual people, threesomes can offer the chance to experience sex with more than one gender at the same time.
Everyone's reasons for fantasising about and enjoying threesomes might be slightly different which is important to keep in mind when you're planning a threesome. It's worth talking over what you want, and don't want, from the experience. However, keep in mind that not everything will go exactly to plan. This is real life, not porn. Try not to have too many expectations. You might have been fantasising about a real threesome for years before you try one, but don't get too hung up on it being exactly as you imagined. It's ok to come with a mental list of acts or positions you want, or don't want, to try, but other than that, try to relax and be in the moment rather than stressing over a preconceived idea of how everything should go.
Why People Like Threesomes: Real Threesome Stories
"I'm bisexual so I enjoy getting to be with men and women at the same time," says Jess, 25. "I also get turned on by being shared, no matter the combination of genders. Being in between two people is really hot."
"I really enjoy the aspect of having multiple people to play with, especially if the threesome is kink-centred as well," says Jak, 22. "I like being invited into a couple as a plaything. It can be quite fun!"
"The thing I like about threesomes is that they're always full of action," says Nora, 39. "If you aren't doing it, you're watching it."
"I like being desired by two people at once," says Toby, 24. "I'm quite insecure about my appearance so the idea that I could be attractive enough to have sex with two people at once is alluring to me. Not to mention, it's incredibly hot!"
What Not To Do In A Threesome
As with all sex acts, there are a few threesome do's and don'ts. Consent must be given freely and enthusiastically throughout. No one should ever feel pressured or coerced by the two other participants to do anything they don't feel comfortable with. Remember you are dealing with the desires and expectations of three individual people and they will likely all be slightly different. Make sure you communicate about what each of you wants from the experience so everyone feels comfortable and has fun.
What To Do: Make Sure Everyone Feels Included
There might be moments during the threesome experience where one person feels a bit left out. They might enjoy taking a break to watch instead, but if one person feels consistently left out or ignored, it can lead to jealousy if you're in a couple, or feeling like an add-on if you're the third person or threesome unicorn. There are a lot of body parts in the mix, and while there are plenty of sex positions to explore with three people, if you're used to having coupled sex, it's easy to fall back into what you know. Check in with each other throughout and never just ignore one of the participants.
You might have been fantasising about a real threesome for years before you try one, but don't get too hung up on it being exactly as you imagined.
Threesome confessions: "I don't like the endless wriggling and the geometry of it all," says Toby. "Having sex with someone for the first time is already pretty awkward sometimes. When I've added an entirely new person into the mix, I can never really relax as much as maybe I would during sex with just one partner."
Couple Privilege
When couples seek out a third person or 'unicorn', it's important for them to remember that the third person is someone with their own feelings and desires, not just a new life-size sex toy. Couple privilege refers to all couples, not just married couples, and highlights the fact that couples' needs and boundaries are often centred as a default priority over the single person. However, the couple's desires should not take precedence over those of the third party. If you are part of a couple, communicate with the third person by asking them open-ended questions that allow them to articulate their own boundaries and desires. Never treat the third person as a free couples' therapist, and avoid involving them in any conflicts you may have.
How To Have A Threesome
So, you've decided you want to have a threesome. What next? There are a few ways to go about it. Probably the easiest and most common first step is to look for a threesome online, or on dating or kink apps like Tinder, Feeld or Plenty of Fish. You could also attend a sex party or experiment with friends (more on this below). There is no one way to have a threesome, but there are a few things to bear in mind. We asked people who have had threesomes what advice they would give to anyone having a threesome for the first time. As with anything new, hearing other people's experiences can illuminate how to move forward for first-timers, and repeat threesome-goers alike, so we've included advice from different people's threesome stories below.
Consent
"Consent is key," says Daisy, 22. "It can be tough sometimes not to feel pressured to do stuff you don't really want to do, especially if you feel like you're letting two people down, but no matter what, it's essential that your boundaries are respected and that you feel comfortable. Be kind and properly discuss how it's all gonna work and it'll be great."
"Don't be jealous, don't be selfish, don't cross boundaries and don't disrespect consent," advises Nora.
"Talk about what you want to do and discuss any hard limits beforehand," says Jess. "It's a good idea to have a safe word, especially if the threesome involves any kinks or BDSM. Like with any kind of sex, try to relax and not be too in your own head. Enjoy the moment."
How To Have A Friend Threesome
Websites and apps have facilitated the rise of no-strings-attached threesomes. A large part of the appeal of this is that you don't have to worry about messing up friendships with people you already know IRL. However, you might not want to have a hot threesome with a stranger/s, and prefer to pursue a connection that's already there.
The Friend Threesome: Do's and Don'ts
Perhaps there's a friend you've gently raised the question of a threesome with before who has responded positively. Whenever you pursue a sexual or romantic attraction to a friend, you always have to weigh up what you'll get from the experience versus what you could potentially lose. That said, having a threesome with a friend doesn't automatically mean the end of a friendship – nor does it automatically mean the best threesome ever.
"I've had threesomes with friends that I've stayed friends with, but they're not my closest friends that I see all the time," says Toby. "Sleeping with your friends relies on communication and trust. In general, I'm the biggest advocate for friends sleeping with each other, but if they're friends you can't afford to lose then it might not always be the best idea."
"My first threesome was two friends," says Josh, 41. "It got awkward afterwards and we drifted apart unfortunately. However, I'd gladly have a threesome with friends now if they would be down for it, but how do you ask something like that? I don't want to throw away 20 years of friendship."
However, and with whomever, you go about fulfilling your threesome fantasy, know that threesomes can be super hot even when they don't go entirely to plan. Even the most unexpected experiences can leave you with some great sexual threesome stories. So, communicate, relax and have fun!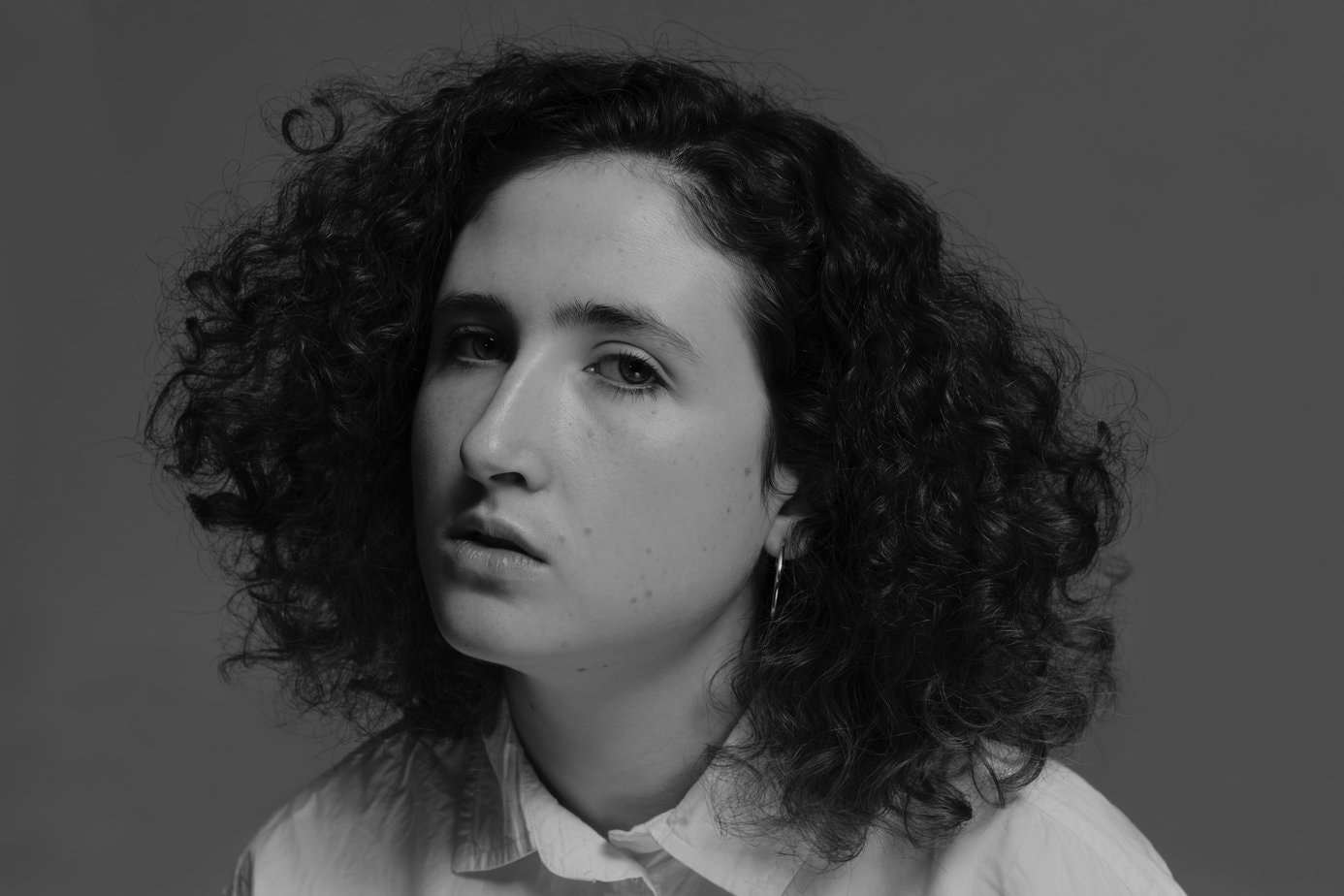 Sophie Lou Wilson (she/her) is a London-based writer specialising in sexuality, culture and mental health. You can follow her on Instagram at @slwilson