Unravelling the World of threesomes
The most wanted sexual fantasy and yet seemingly the most misunderstood and underprepared…so many questions spring to mind! 
What is a threesome? How do you convince your other half to have a threesome? How do you find a threesome? Up to 95% of men and 87% of women have fantasised about a threesome and yet the stats on those who've actually lived it out…so much lower! Perhaps reality is far removed from the steamy picture we have in our heads…
So what is a threesome and are there do's and dont's or are we overthinking what is a seemingly obvious sexual fantasy to live out? In short…sex between 2 people multiplied by 150% and there's your threesome. Is it that simple?  Or should you put some thought into what's out of bounds? What if you feel jealous? What if one is enjoying it more? Then add in the whole complexity of gender and who is involved…FFM…MMF…FFF…MMM…
Let's put a bit of thought into the planning and put aside the TV notion that a threesome is just a tangle of bodies who happen to have met eyes over a crowded bar and woken up the next morning asking how your newly found 'buddies' like their eggs…
Talk – honesty is always the best way forward, be transparent. If a 3rd person is your fantasy then lay your cards on the table…best case scenario your partner will think all their christmases have come at once…worst case, they say no and you park the notion. 
Selection – sounds like we're suggesting an interview process…we're not…just some thought. A random? Someone you know? Which sex? Pre-planned or seeking the thrill of a sporadic meeting of bodies?! There's a time and place for everything in life and approaching someone about a threesome probably ranks fairly high on the 'be sensitive about choosing the right time'! 
Consent – a hugely important part of threesome etiquette. If there's no butterflies in your tummy and your tingly bits aren't throbbing in anticipation – all parties' tingly bits – then don't do it. If one party feels pressured then it's sure as hell likely to be a disaster. Be sure of your intentions – personal intentions and couple intentions if you're approaching it as a pair. 
Confidence – confidence in yourself and confidence in your relationship if you're thinking about it with your partner. Etiquette in all aspects of life would dictate that respect is of utmost importance. How you approach your partner is crucial and should be with absolute delicacy but from a position of confidence in your relationship. If jealousy is even the smallest bit prevalent then unless you want to trigger an explosion of all the wrong sorts then step away from the subject until you've worked through your issues.  
Boundaries – do you want to set boundaries in place beforehand or are you a fly by the seat of your pants kind of person? Do you want to plan your positions? Who is sitting on whose face? Kissing with tongues? All parties involved at same time? If you're the one initiating the threesome does that mean you take control sexually? Open up those communications and get everyone on the same page. 
Safety – stay safe, both sexually and emotionally. Protect yourselves…condoms, dental dams, female condoms…whatever you decide, whatever you choose, whatever you agree, stand firm in your decisions and don't be swayed in the heat of the moment. If the agreement is broken have the courage and conviction to walk away – they are choices, your preferences and respect in personal preferences is a must. 
After – after you've had an incredible time (or let's be honest, this is the real world, it might be average…) treat each other kindly. If you're a couple don't march your unicorn out, don't make them feel disposable. Have you agreed to stay in touch and if not is your unicorn ok with that? Equally, is your partner ok? Talk to each other…was it fun? What did you each enjoy? Would you do it again? Add in a little laugh, life can be way too serious sometimes. 
Respect – each other…always. We're all human, we all have preferences, choices, habits, faults, strengths, weaknesses – be kind and respect each other. Fulfilling sexual dreams and living out fantasies can be intimidating and unknown territory, a mindful of feelings and emotions to navigate through. If you arrived in a discussion and are considering pursuing your first threesome then massive high five to you that you've been brave enough to venture into the unknown. A huge pat on the back for having the confidence to discuss it, either with your partner or as an individual. Where respect is given you form an amazing foundation to go out and have some fun!
So set yourselves up properly, know what you want, know why you're pursuing it (power, revenge, pleasure?) know that you can pull the plug at any time. Remember that if you're entering into this with your partner then no matter what happens…at the end of the day they matter the most and that if you can't walk away with a smile on your face then leave it in the fantasy world!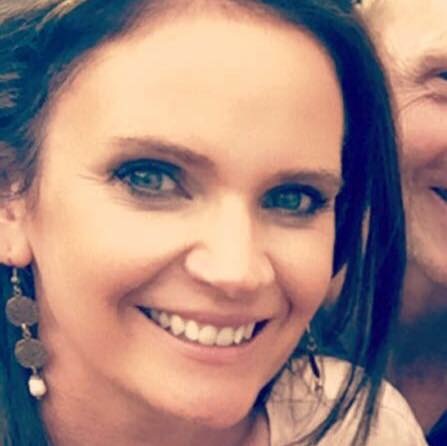 I am Georgie, Director of customer Services at Killing Kittens, first point of contact for our 100,000 members, problem solver, occasional writer of bits and bobs. Lover of wellington boots, mummy to 2 amazing little people.